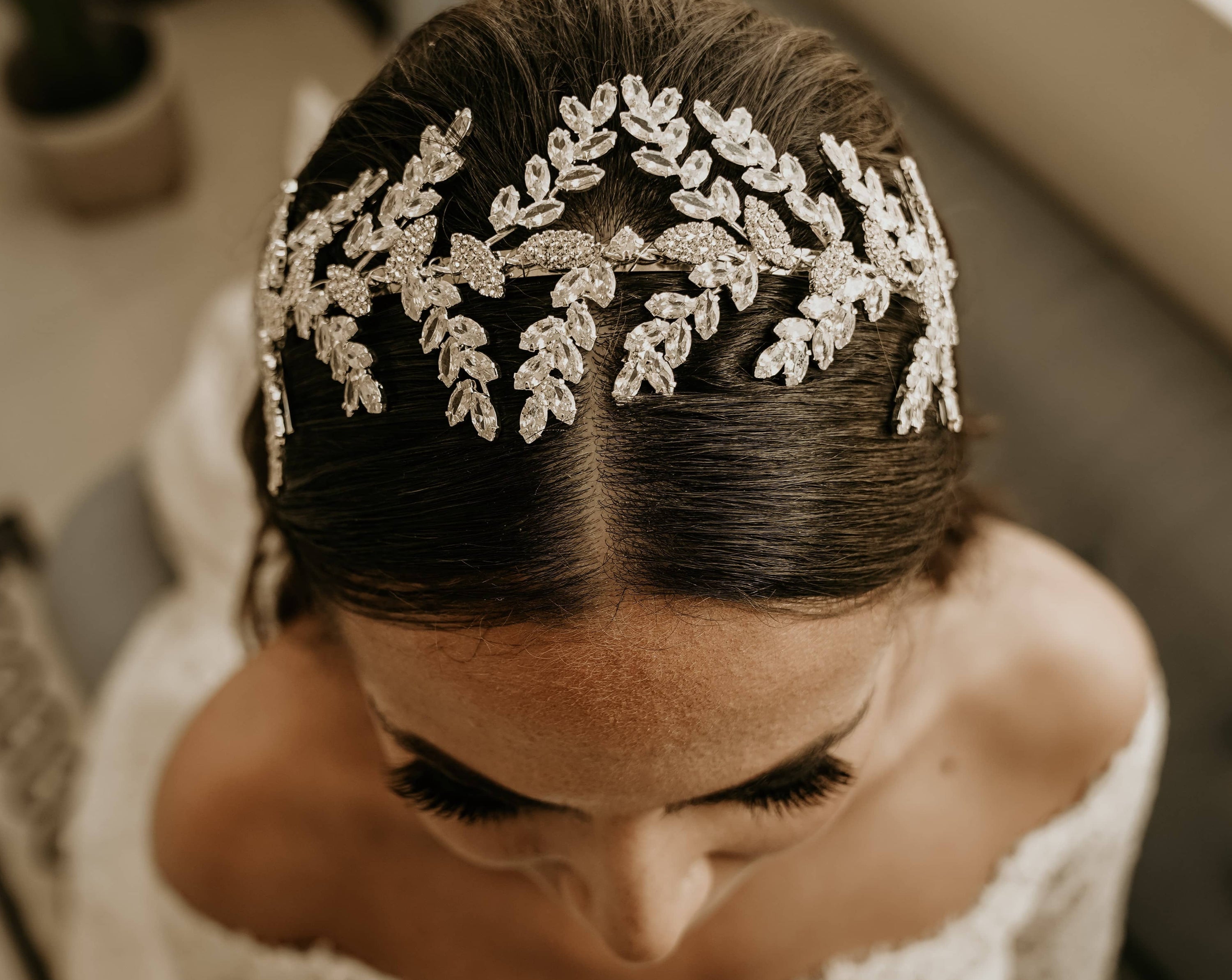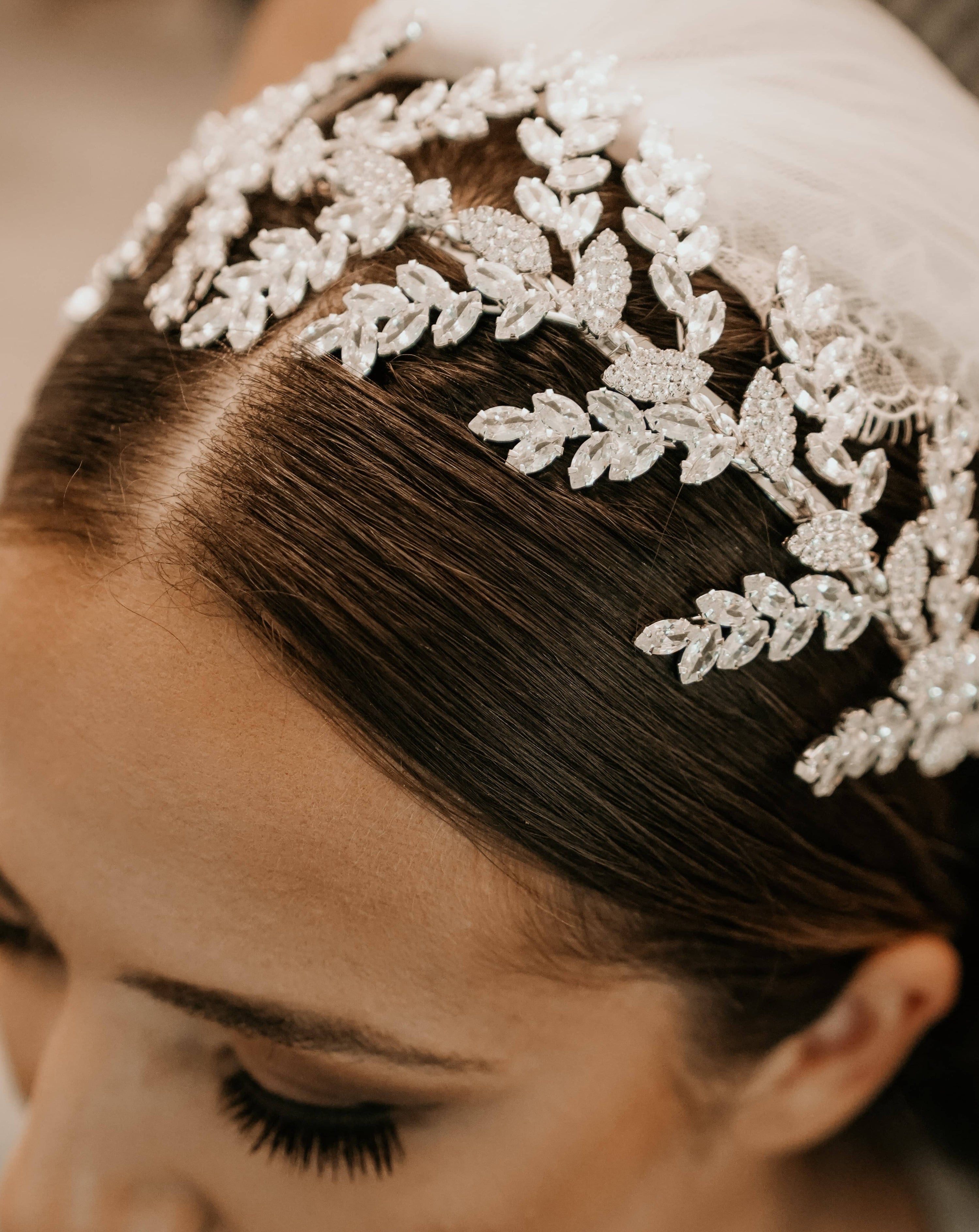 Princessa Zircon Oriental Chic Zirconia Wedding Headband
Our Princessa oriental wedding headband is a creation of the brand, entirely imagined and handmade in our Parisian workshop, it will dress your hair for an oriental vintage style.
This version is in semi precious stone Zirconia (the other is in rhinestones)
Within our collection of oriental wedding hair jewelry, our wedding headband is Adorned with zirconia foliage and hand woven this tiara is silver plated it can be worn as a tiara or headband and even as a crown .
It is fully customizable: and exists in white gold plated and yellow gold plated.
Rhinestone or Zirconia version (this version)
The color of rhinestones as well as the addition of pearls or spinning tops and Swarovski pearls can be possible on request via our custom creation form.

IMPORTANT
Please note the deadlines for making our jewelry according to the following:
ADD TO BASKET: Means that The tailoring time is 4 working days
PRE-ORDER: The production times are a maximum of 21 working days.
You can of course call us for an urgent order or to check if we do not have the jewel in our Showroom, the latter can be shipped within 48 working hours
Princessa Zircon Oriental Chic Zirconia Wedding Headband