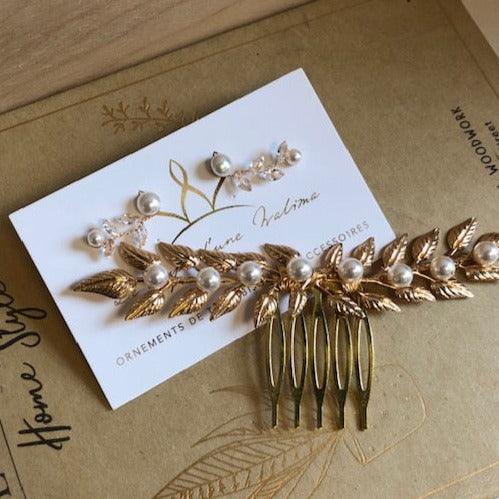 Wedding comb in pearly pearls and golden leaves
A sure value for your hair, the pearl foliage comb, entirely embroidered with high quality brass wire beads and pearly pearls with soft golden foliage. A hair comb for a bohemian and romantic bride. A meticulous work of several hours To dress your hair with delicacy a classic chic and created using the method of haute couture houses. Our wedding hair comb is entirely hand woven using a brass wire embroidery and weaving technique. These pieces were made in limited quantities and are created on demand to make unique pieces for a unique day.
This beaded wedding headband measures 10cm and around 3cm wide.
We can change the beads on request or make this model in different sizes or colors.
The comb creation time is 10 working days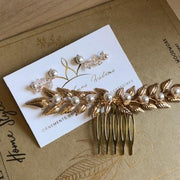 Wedding comb in pearly pearls and golden leaves