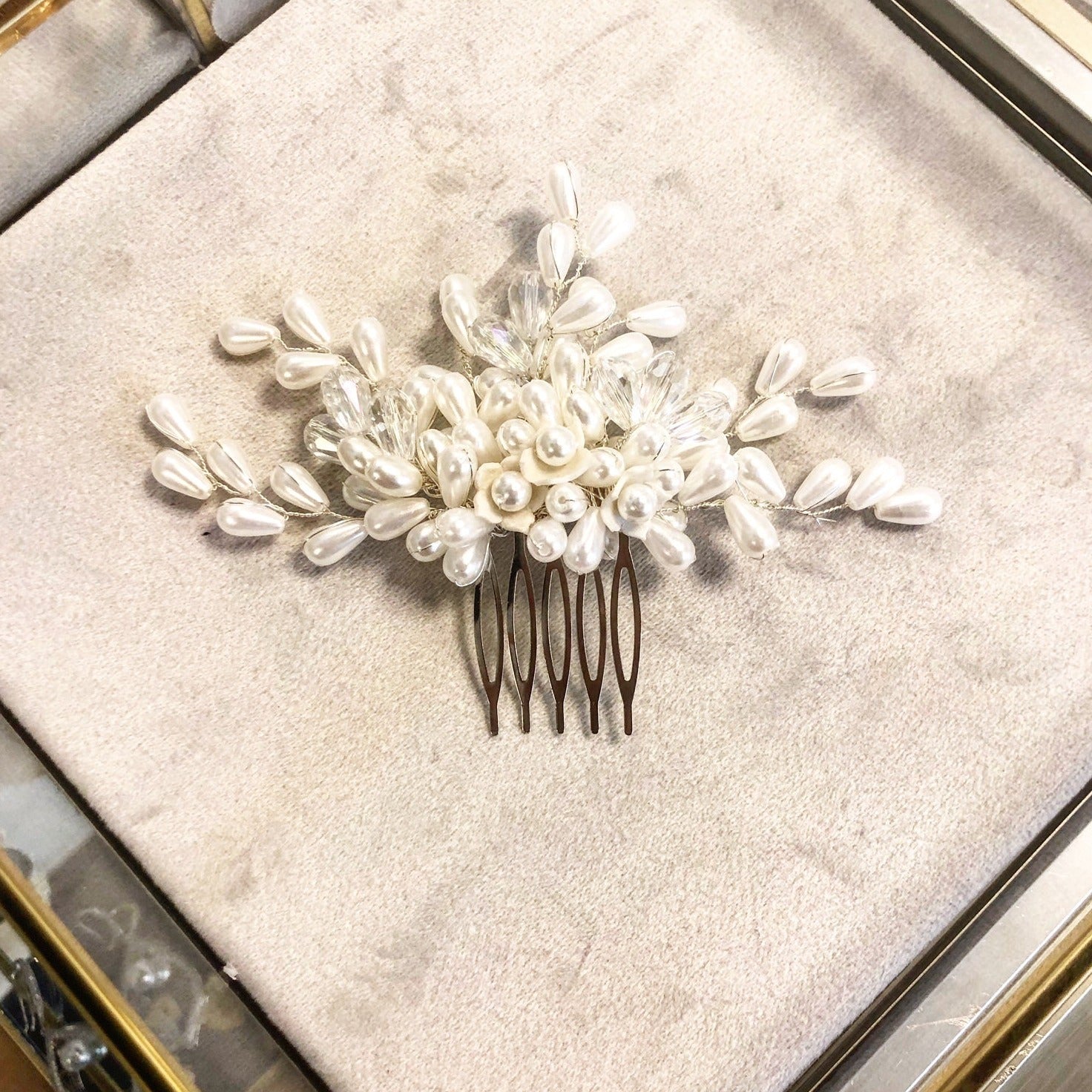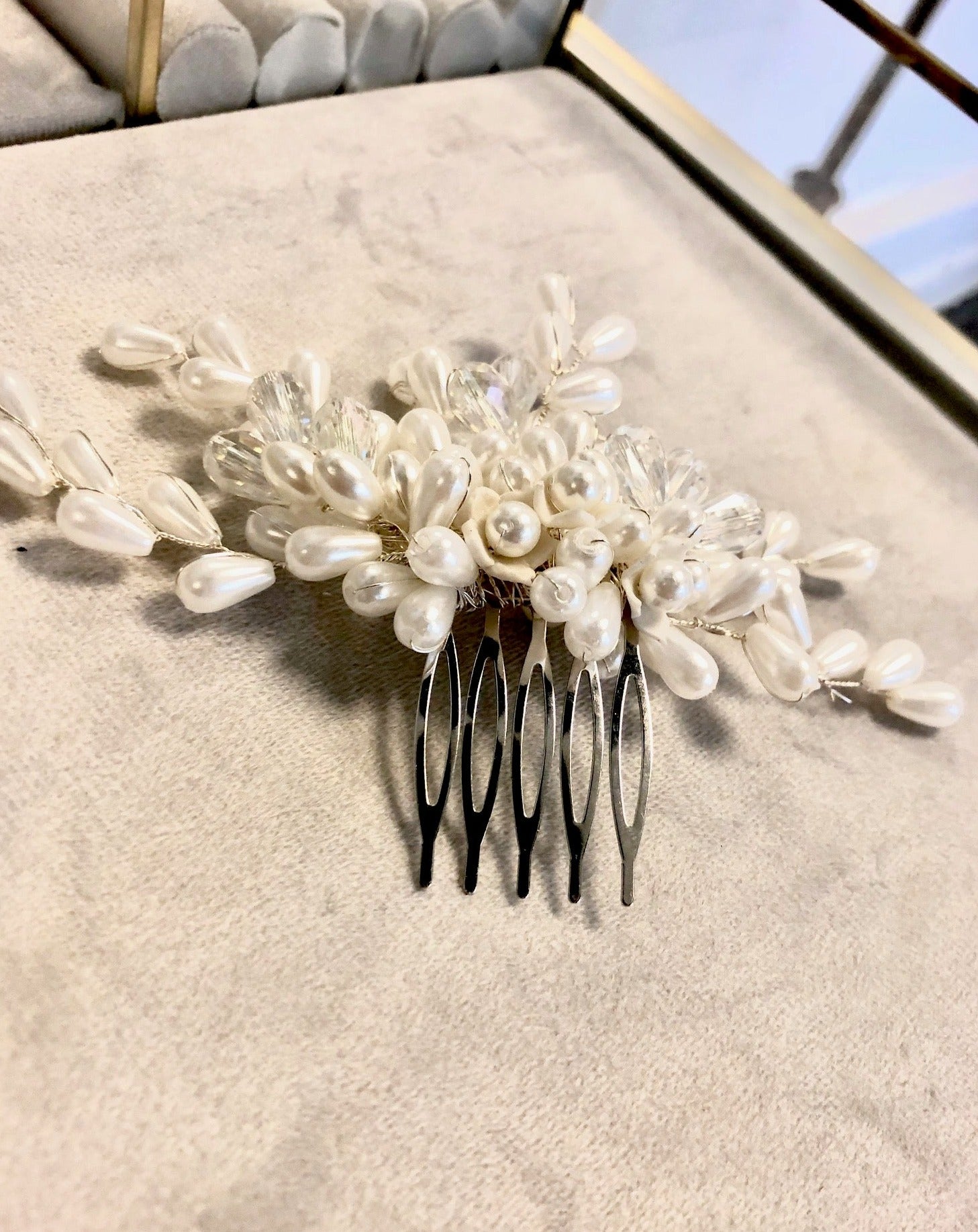 Oriental wedding hair comb in pearls and porcelain flowers PEARL
This beaded hair comb is a creation of the brand, in bohemian chic style, it has been entirely handcrafted in our Parisian workshop.
It is composed of pressed glass beads covered with pearl, of various shapes: pears, round and various diameters and in the center are arranged porcelain flowers set with pearls for the bohemian touch.
This wedding hair comb will dress up your hairstyle for a bohemian chic style.
A unique design by Le Temps d'une Walima.
Made in France, in our Parisian workshop.
This comb also exists in a silver version in white gold plated.
When this product is in stock, its lead time is 10 working days.
When the latter is out of stock, its production time is 14 working days.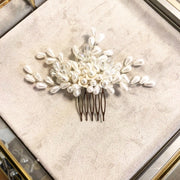 Oriental wedding hair comb in pearls and porcelain flowers PEARL