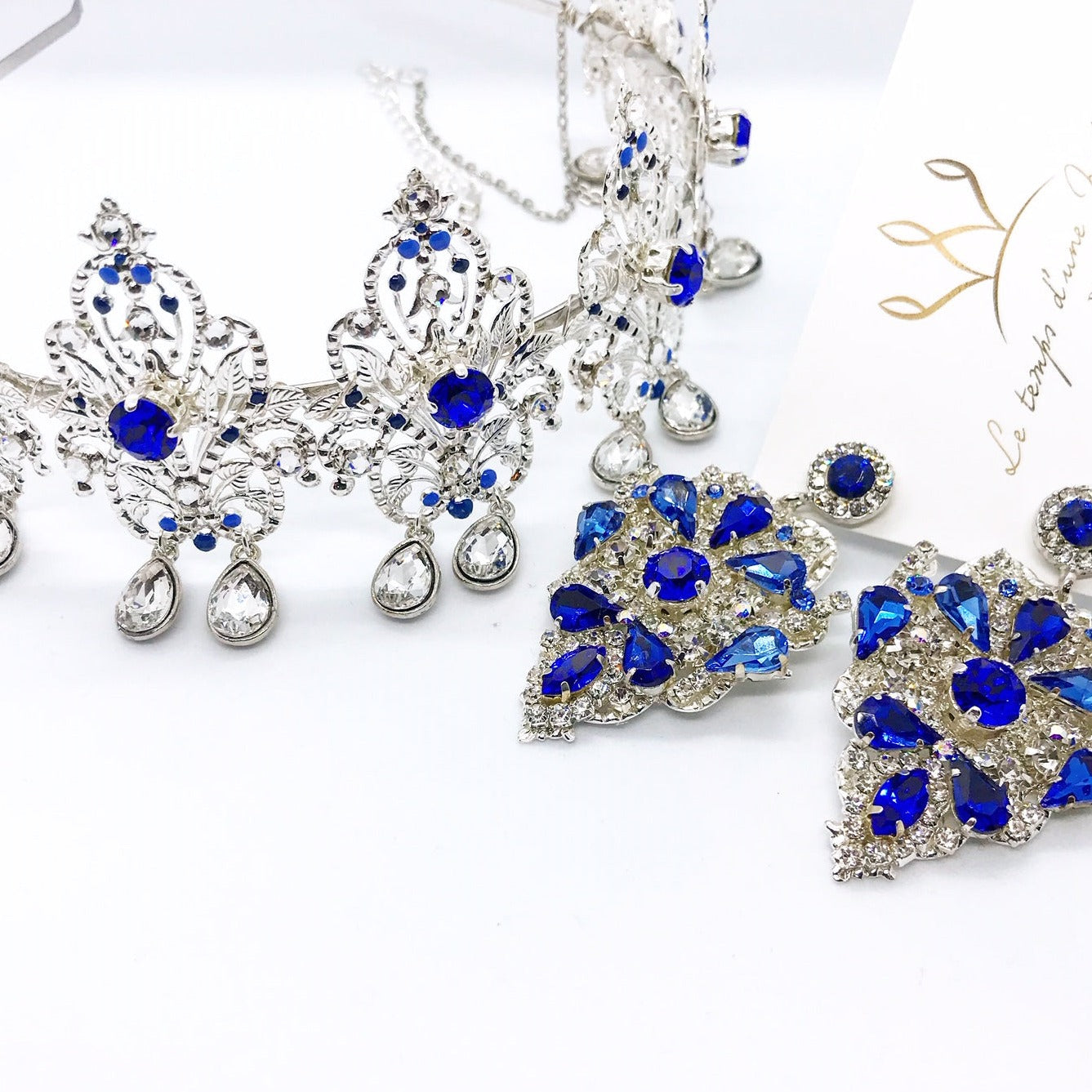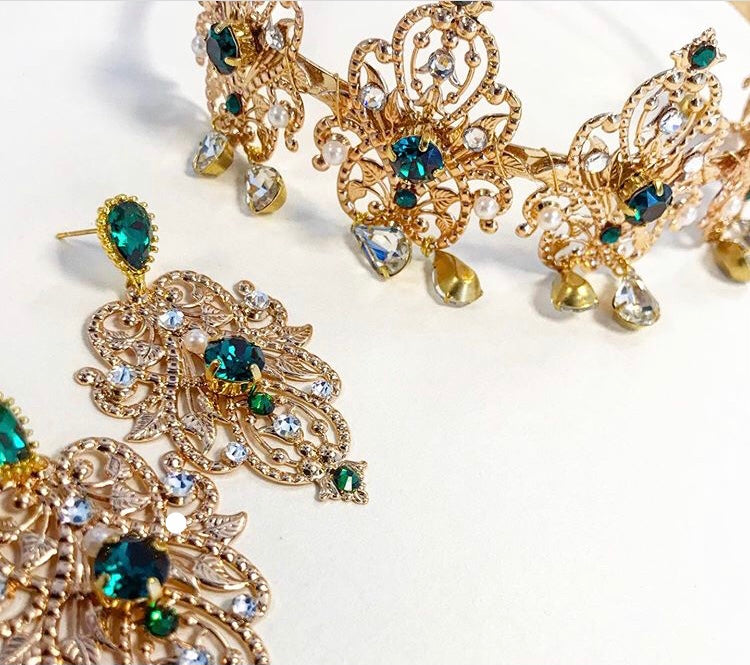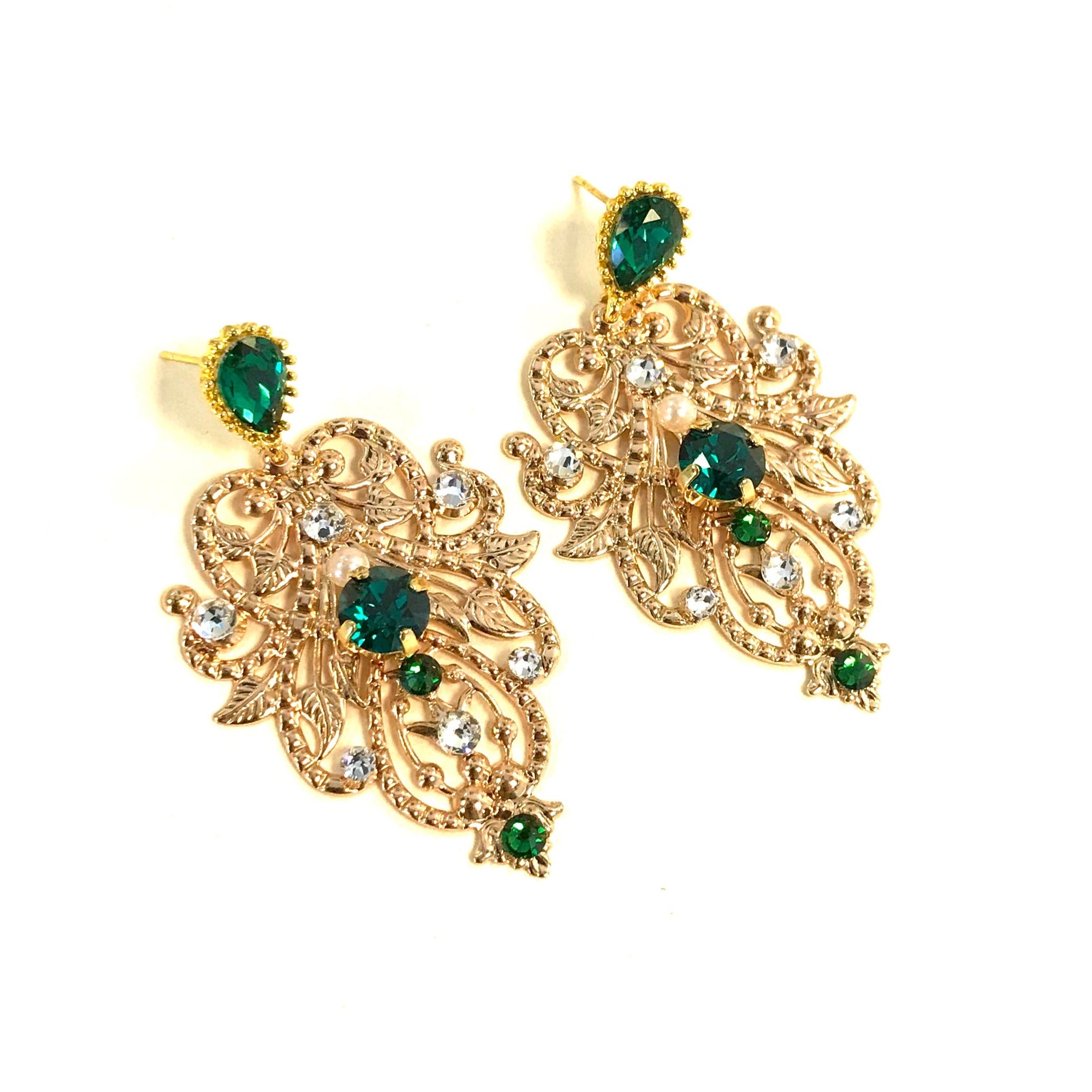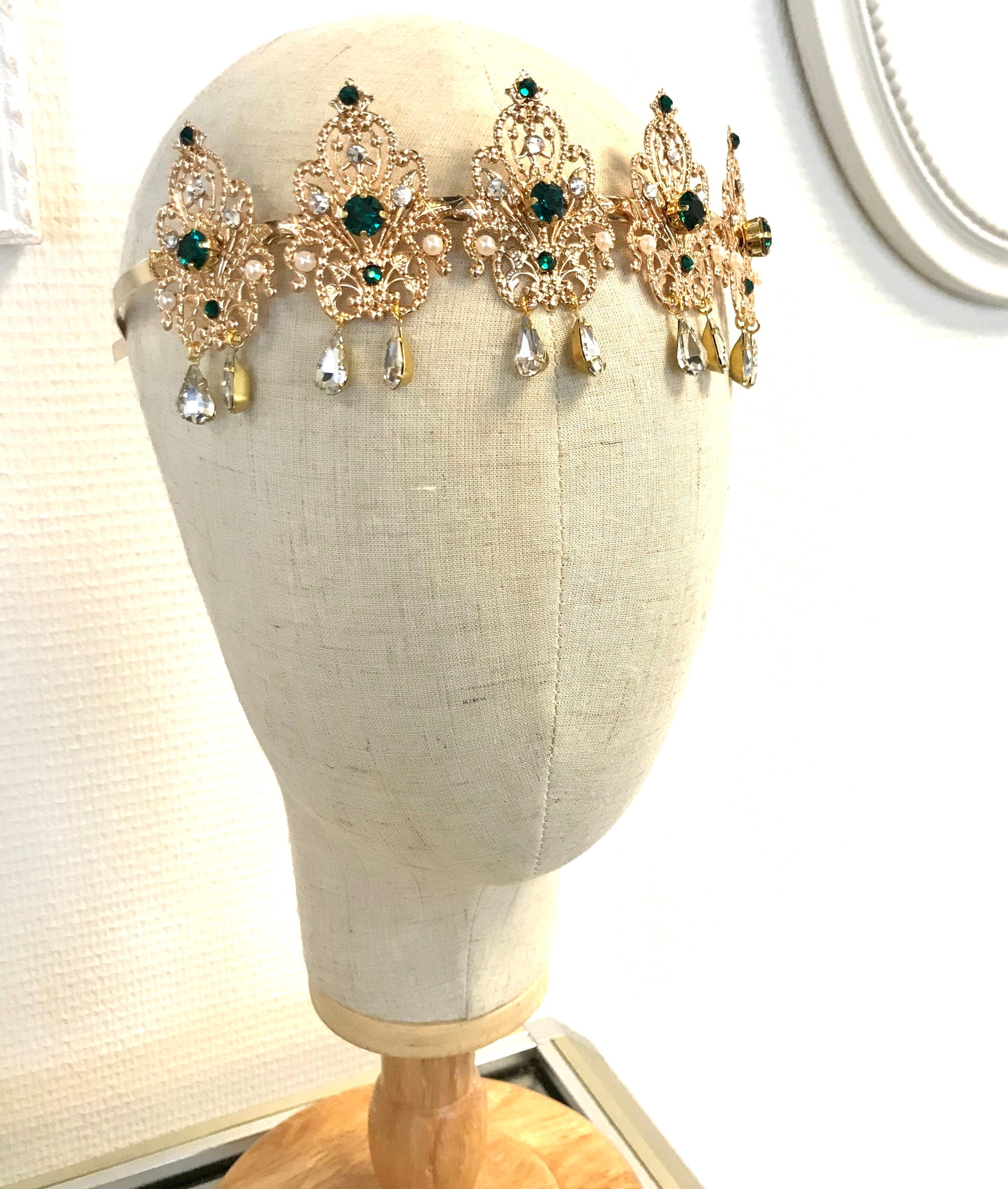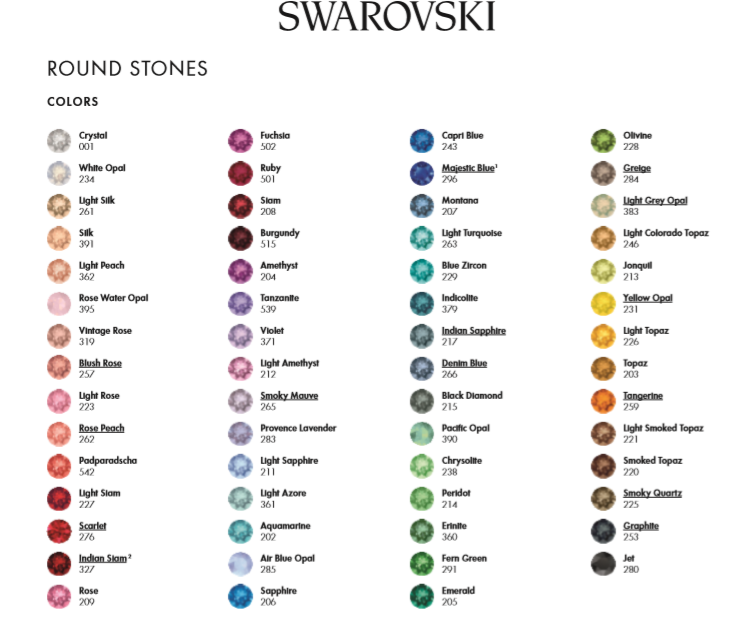 Algerian wedding jewelry set- Karakou forehead jewelry and earrings - L'Algéroise
€149,90
Regular price
€169,80
Our adornment is now available at the price of €149.90 instead of €169.8 and is made up of our Algéroise creation which is THE perfect oriental wedding headpiece to dress your Karakou as well as its matching earrings
This wedding head jewel for Karakou is in gold plated set with Swarovski® crystals, the color of which you choose using the attached color chart. This model is a registered design of the brand, entirely handmade in our Atelier du Grand Paris.
Our creation is a revisit of the traditional Algerian forehead jewel the "Ras ejbin". It is the perfect oriental wedding head jewel to dress your Karakou or in another revisit your Berber or Kabyle outfit accompanied by its curls.
This traditional jewelery is entirely handmade in our Parisian workshop, so it is on pre-order and the production time is 15 working days (to be confirmed by calling us or sending an email)

You can of course choose this model in different colors according to the Swarovski ® color chart and buy the forehead jewel and the buckles separately.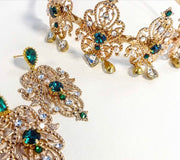 Algerian wedding jewelry set- Karakou forehead jewelry and earrings - L'Algéroise

€149,90

Regular price

€169,80