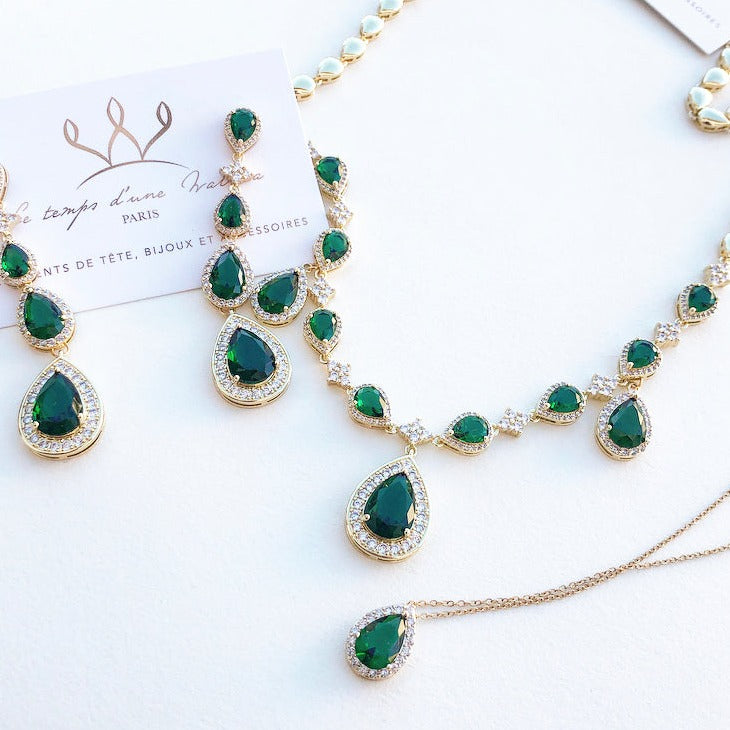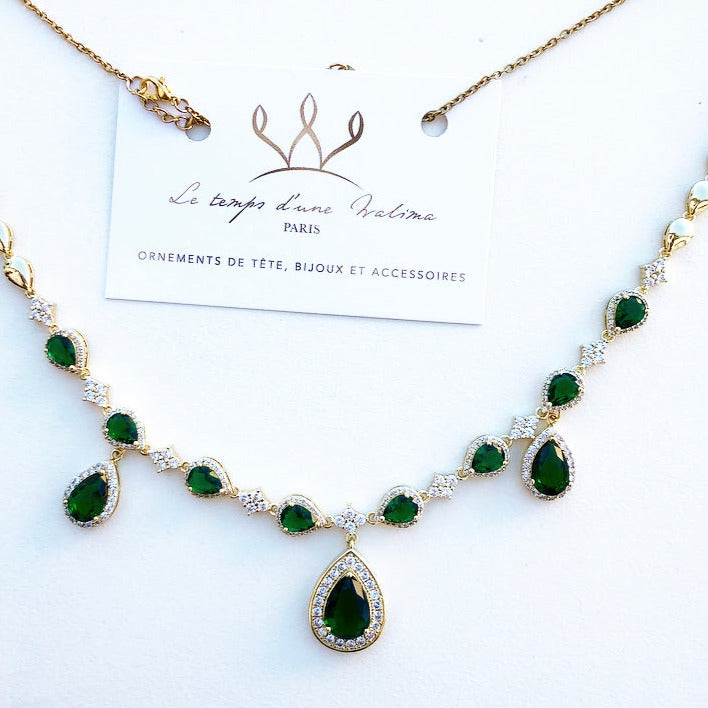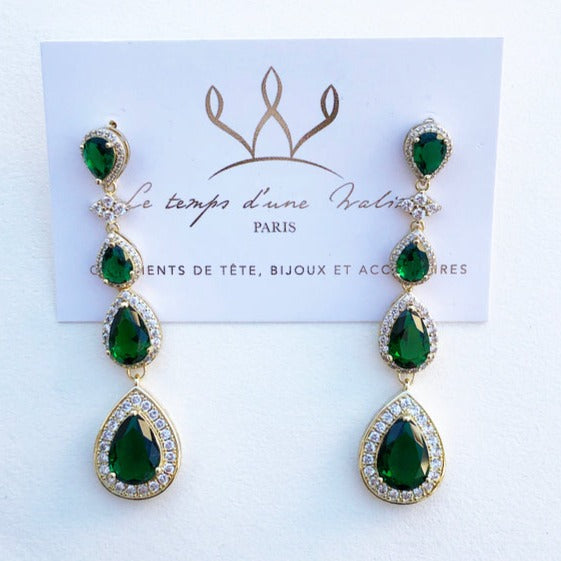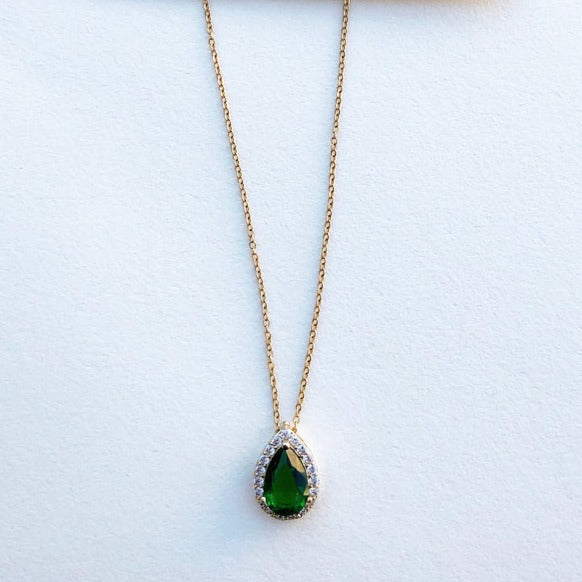 Henna time green and yellow gold plated 3-piece jewelery set
€179,90
Regular price
€230,00
Discover our jewelry set in yellow gold plated and emerald green zirconia that will enhance your outfit.
Why not for your emerald green and gold kaftan for the henna ceremony or for a retro and vintage style with another outfit.
All these jewels are gathered around a set that will be sent to you in its white box and its jewelry brand duffel bags ready to offer and ideal if you are a future bride to compose your trousseau.
This box is available for creation on demand within 14 working days
The Henna time collection is made up of new products from the brand
3-drop forehead jewelry that can also be worn as a necklace thanks to different rings positioned in different places (€125.90)
A pair of 3-tier drop earrings (55.90)
A finer necklace with its stainless steel chain to harmonize the set (€38.90)
Each jewel is handmade in our Grand Paris workshop, which is why they are all modifiable.
The Henna Time set is sold for €179.90 instead of €220.7, a saving of €40.80.
This box is available for creation on demand within 24 working days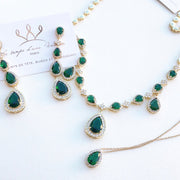 Henna time green and yellow gold plated 3-piece jewelery set

€179,90

Regular price

€230,00