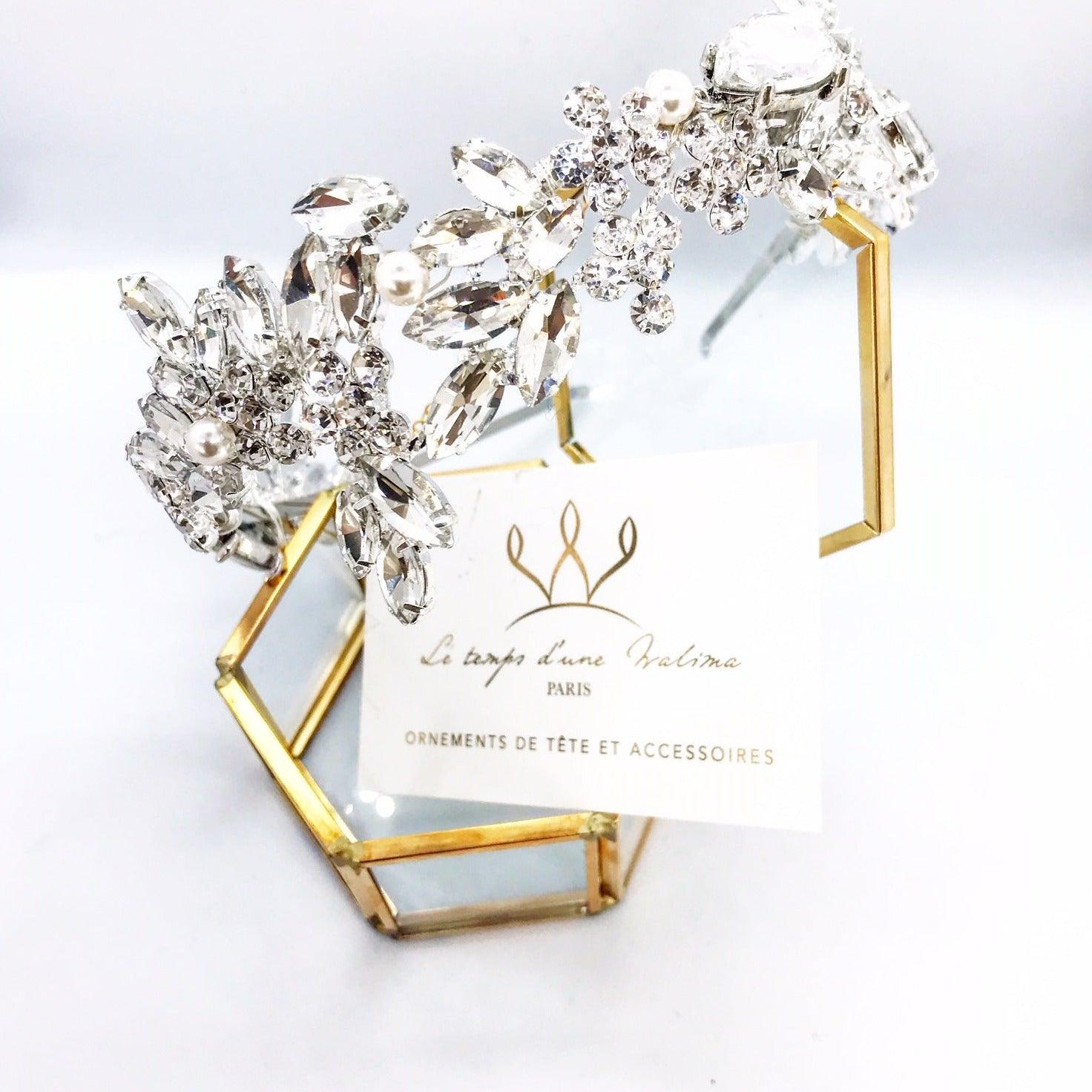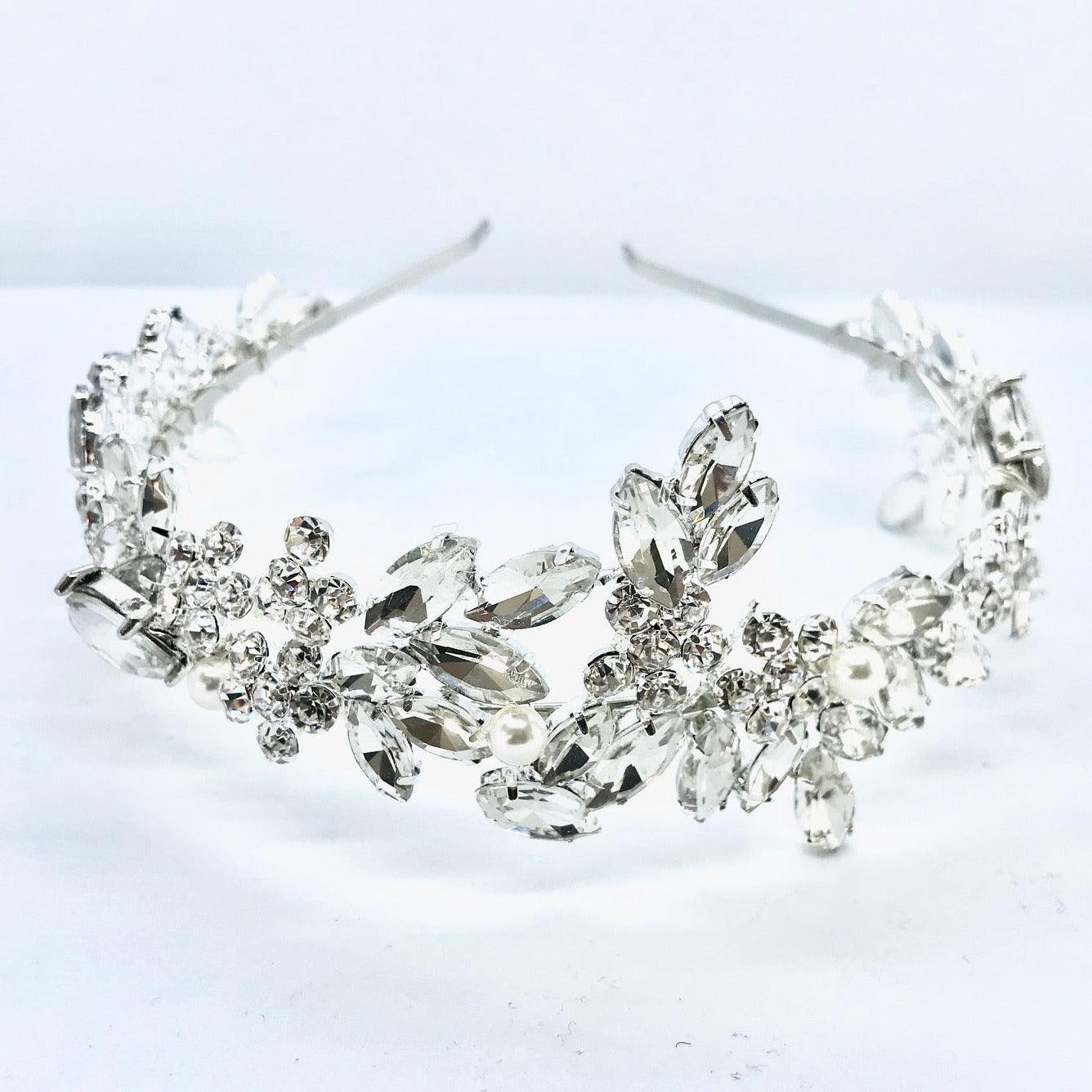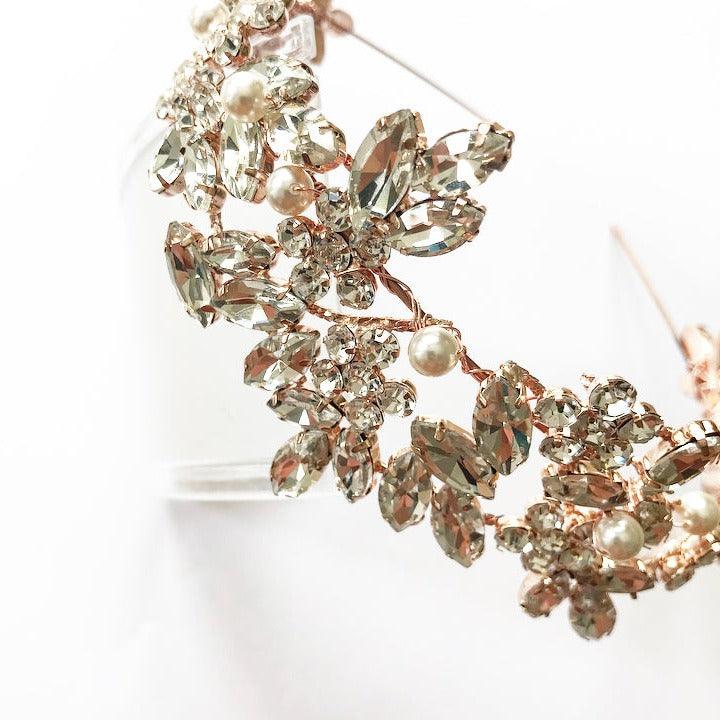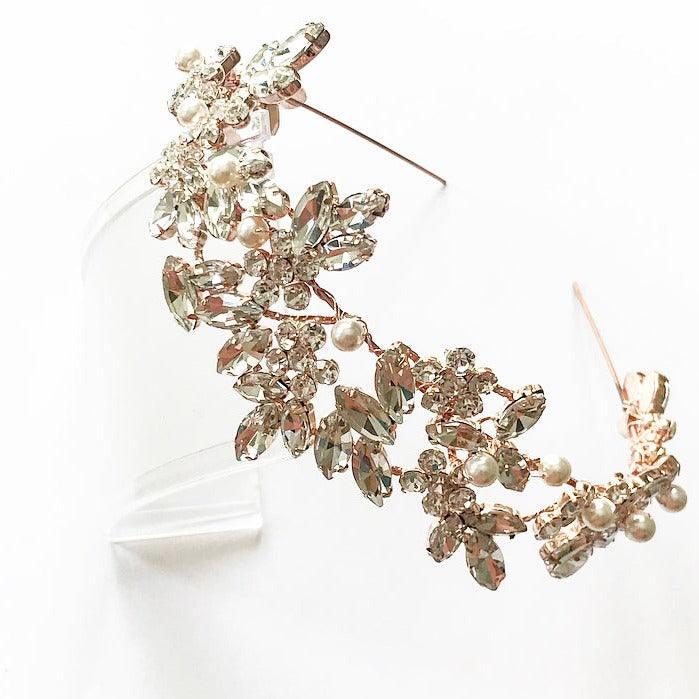 Foliage oriental wedding tiara in rhinestones and Swarovski Iris pearls
Foliage tiara in rhinestones and Swarovski pearls: Iris.
This woven tiara composed of crystal rhinestones and Swarovski pearls measures 3 cm in height in the center and 1.5 on the sides.
For an oriental bohemian look while mixing this vintage tip.
This tiara is entirely woven by hand, made in Greater Paris, it is a creation of the brand, a unique head ornament for a unique day.

It is available in 3 gildings: white gold plated, yellow gold plated, rose gold plated.

IMPORTANT
Please note the deadlines for making our jewelry according to the following:
ADD TO BASKET: Means that The tailoring time is 4 working days
PRE-ORDER: The production times are a maximum of 21 working days.
You can of course call us for an urgent order or to check if we do not have the jewel in our Showroom, the latter can be shipped within 48 working hours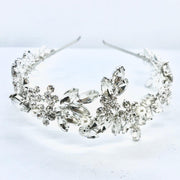 Foliage oriental wedding tiara in rhinestones and Swarovski Iris pearls