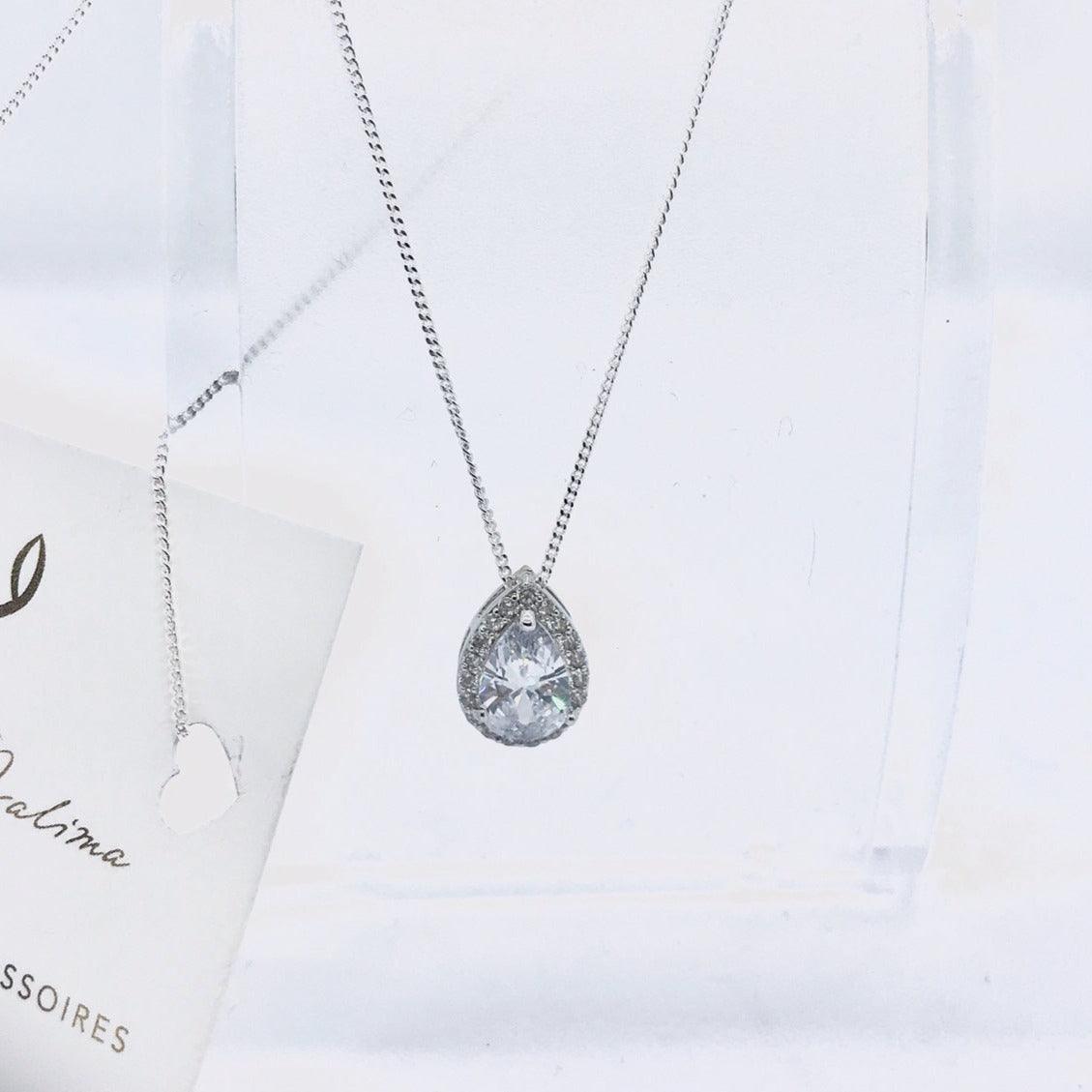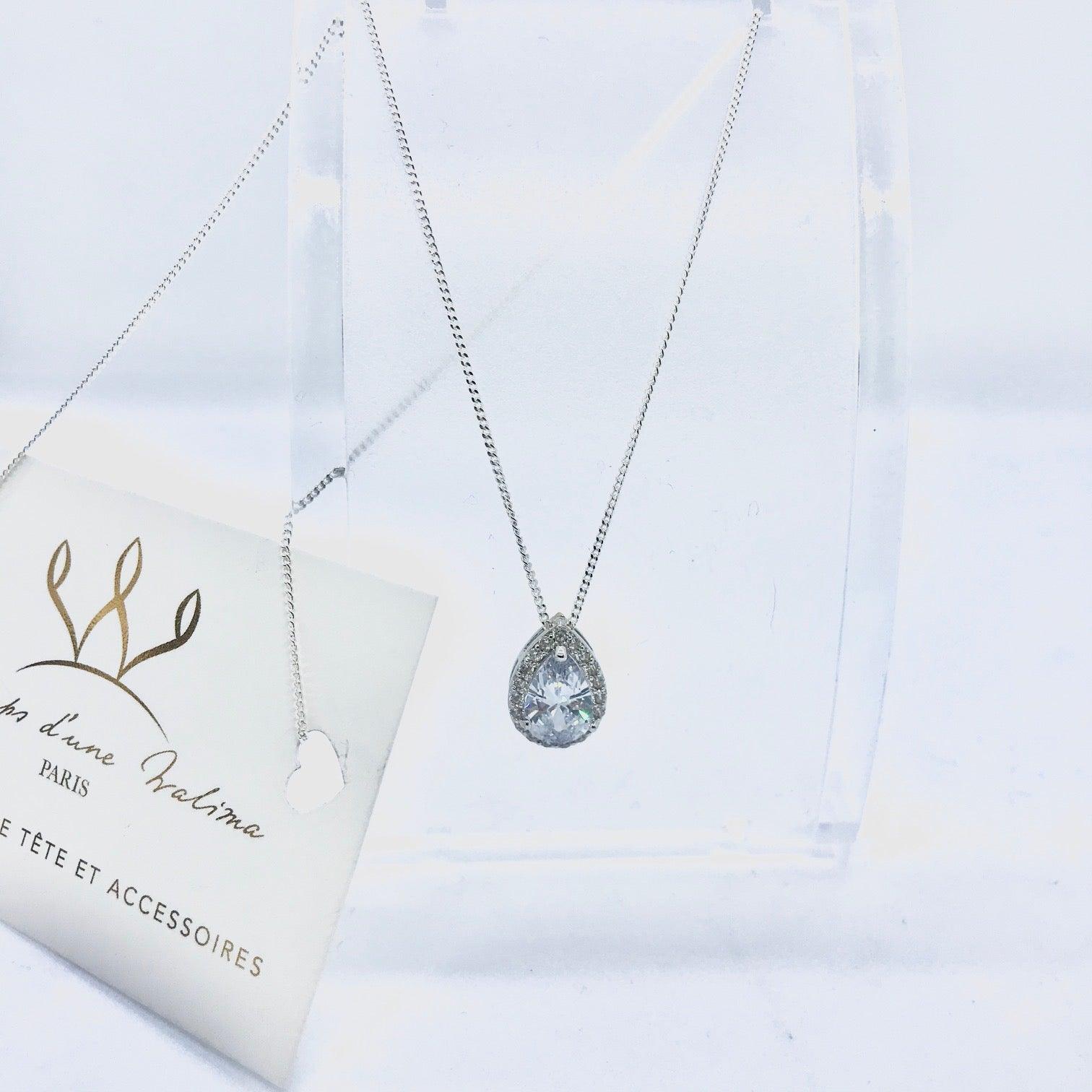 Fine chain wedding necklace in real silver and zircon drop the essentials
Discover our real silver wedding necklace with its fine chain on which is mounted a delicate rhodium-plated white gold plated drop set with zirconia pavé from our Essentials collection.
The essentials is a range of wedding jewelery in a classic, chic and oriental style that will delight all brides-to-be and can even be worn every day thereafter.
The jewel is handmade like all our collection and is also available in a golden stainless steel and yellow gold plated version and in a rose gold plated version.
The production time is 5 working days if the material is in stock at the workshop or within 20 working days for pre-order.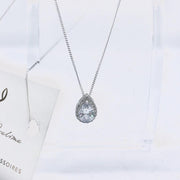 Fine chain wedding necklace in real silver and zircon drop the essentials