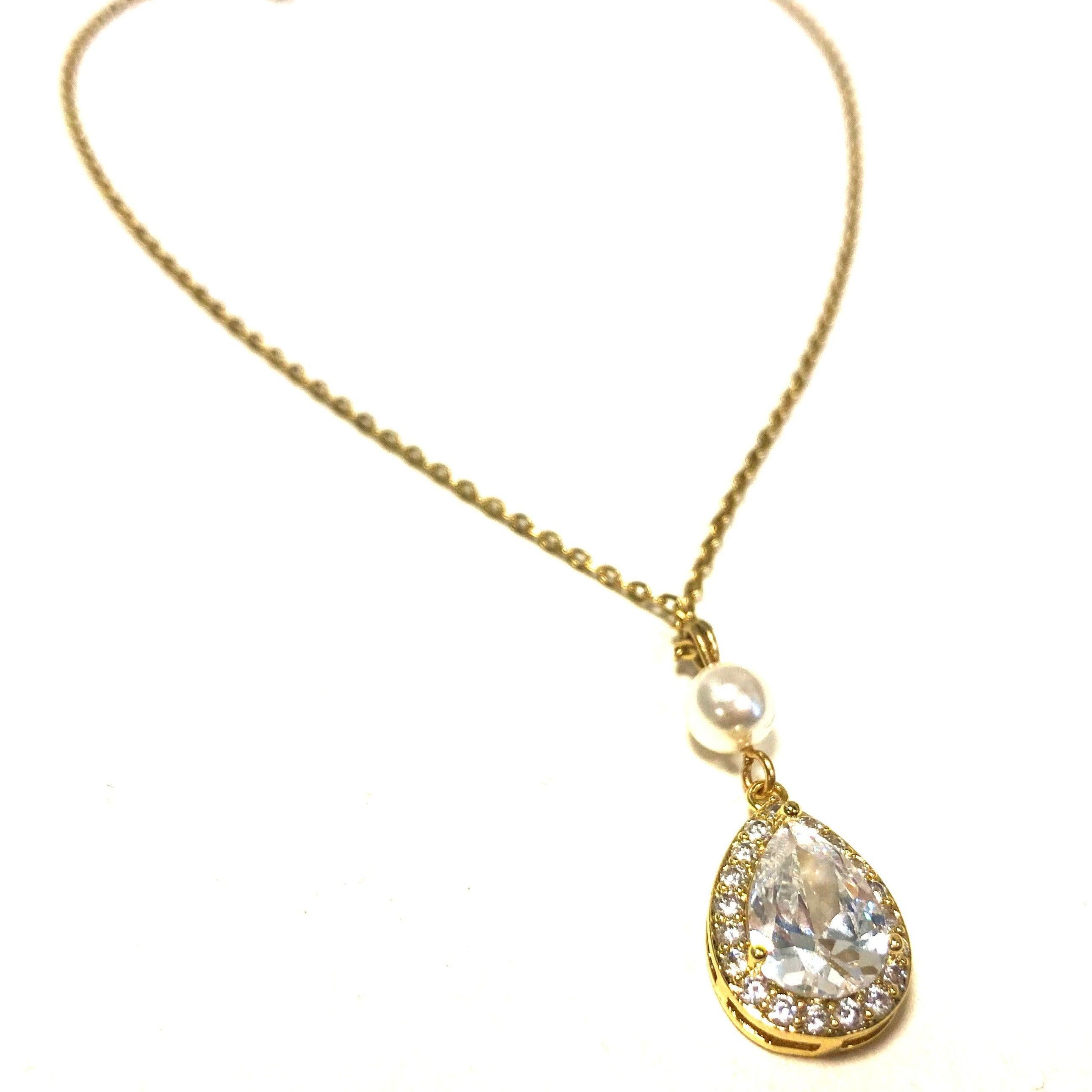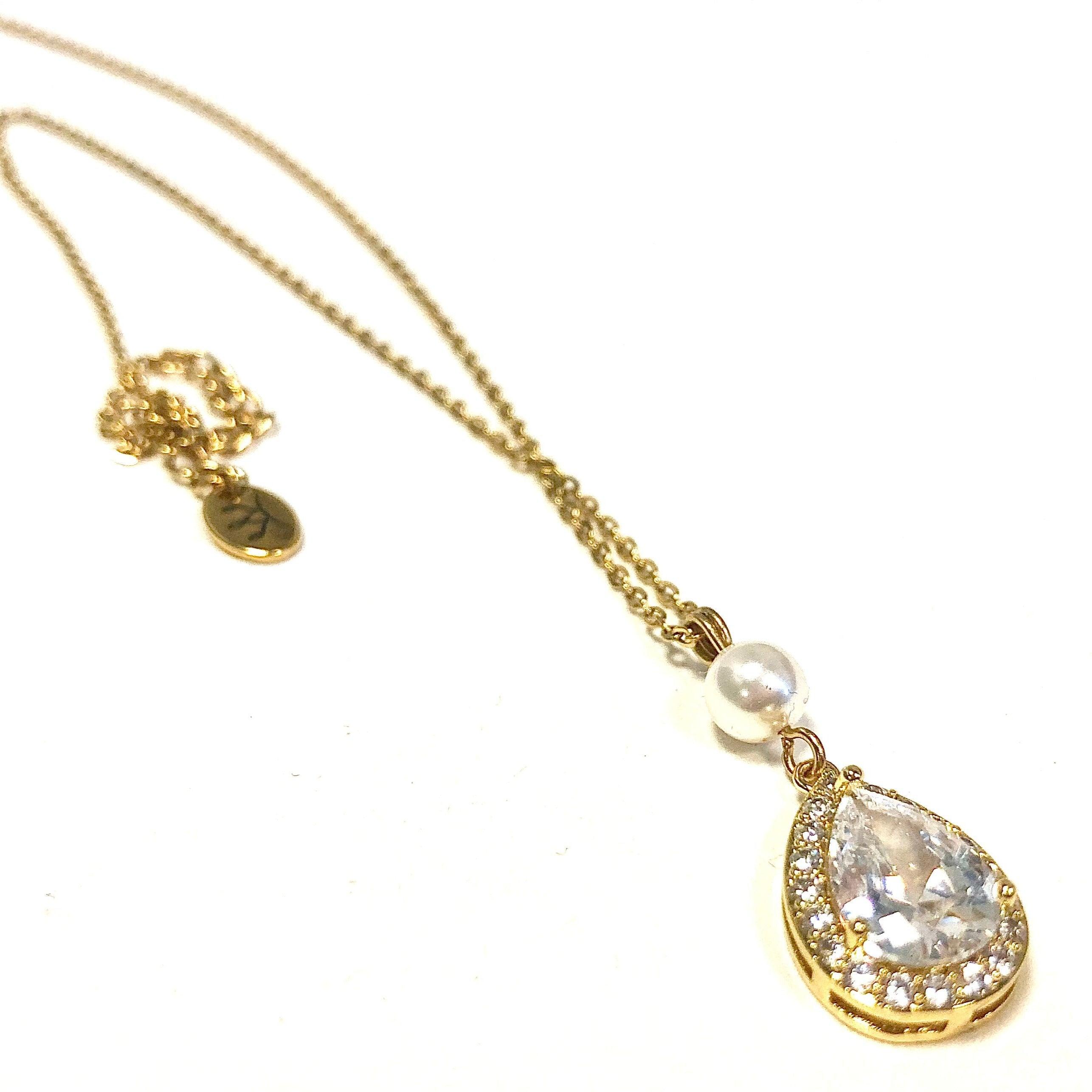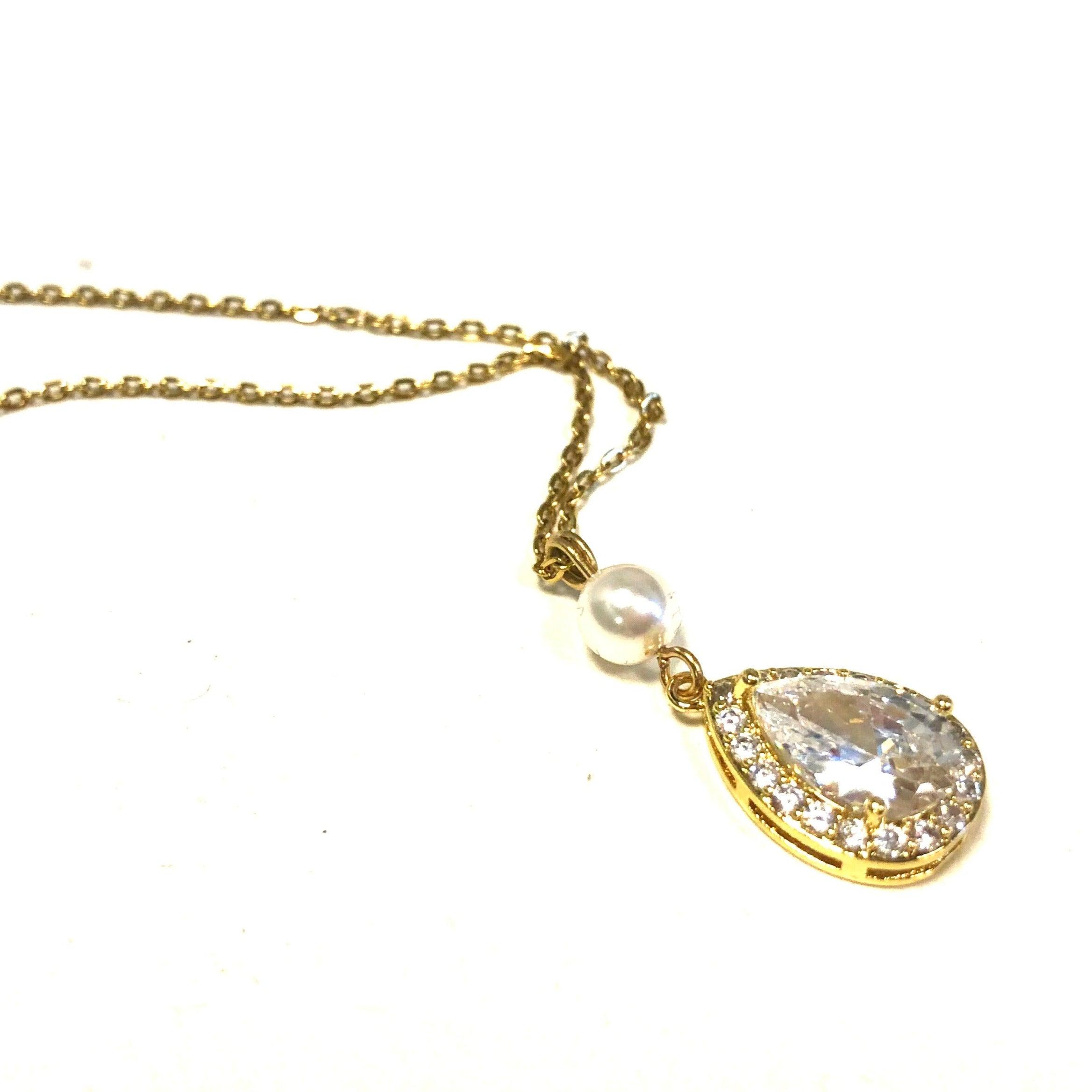 Wedding necklace with zirconia and pearls The precious ones
The wedding necklace in zircon and pearls from the LesPrecious collection is a chic and timeless basic. With its pearly Swarovski crystal bead and its zirconia pendant as well as its thin stainless steel chain, it was imagined and created by the designer: a delicate model that will dress your ears for D-Day.
It will go perfectly with the Precious earrings. The adornment is sold at a "adornment" price in our Adornment section
A sure bet that will go with your dress. For more advice on the choice of your jewelry, you can contact the designer or come to the showroom to discover the collection and even personalize it: more pearls, change the color, the gilding….
This model is available in three gildings: white gold plated, yellow gold plated and rose gold plated
IMPORTANT
Please note the deadlines for making our jewelry according to the following:
ADD TO BASKET: Means that The tailoring time is 4 working days
PRE-ORDER: The production times are a maximum of 21 working days.
You can of course call us for an urgent order or to check if we do not have the jewel in our Showroom, the latter can be shipped within 48 working hours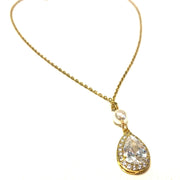 Wedding necklace with zirconia and pearls The precious ones