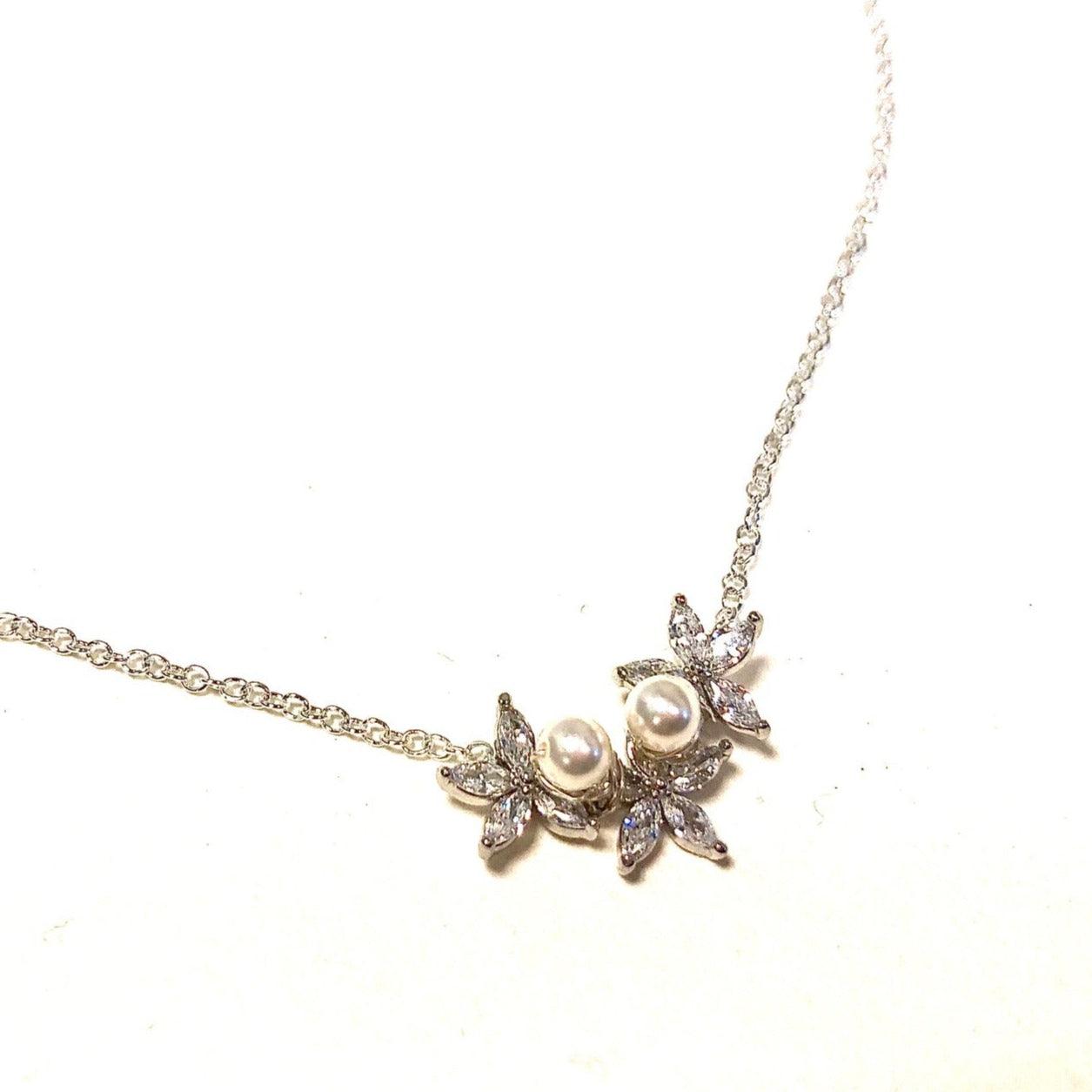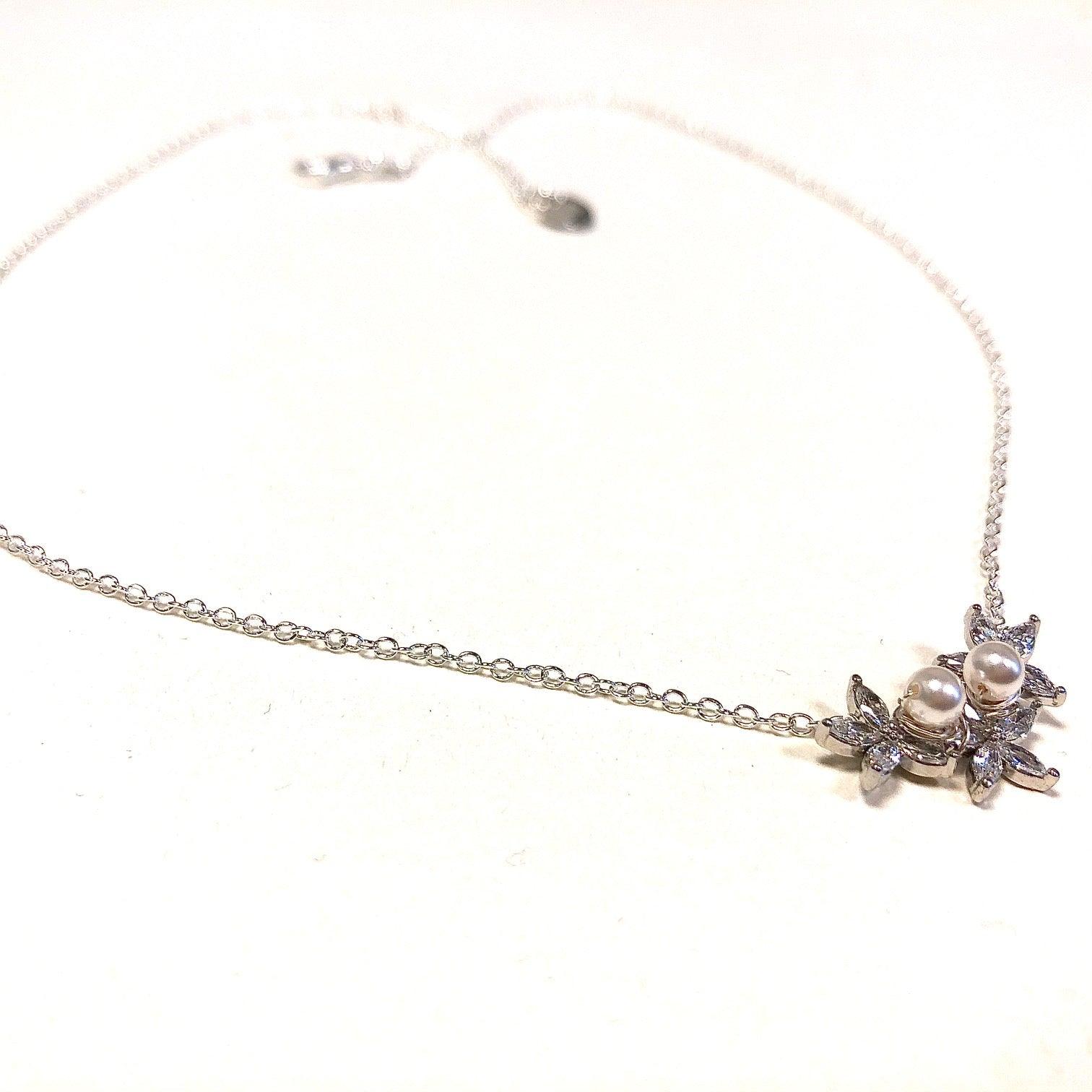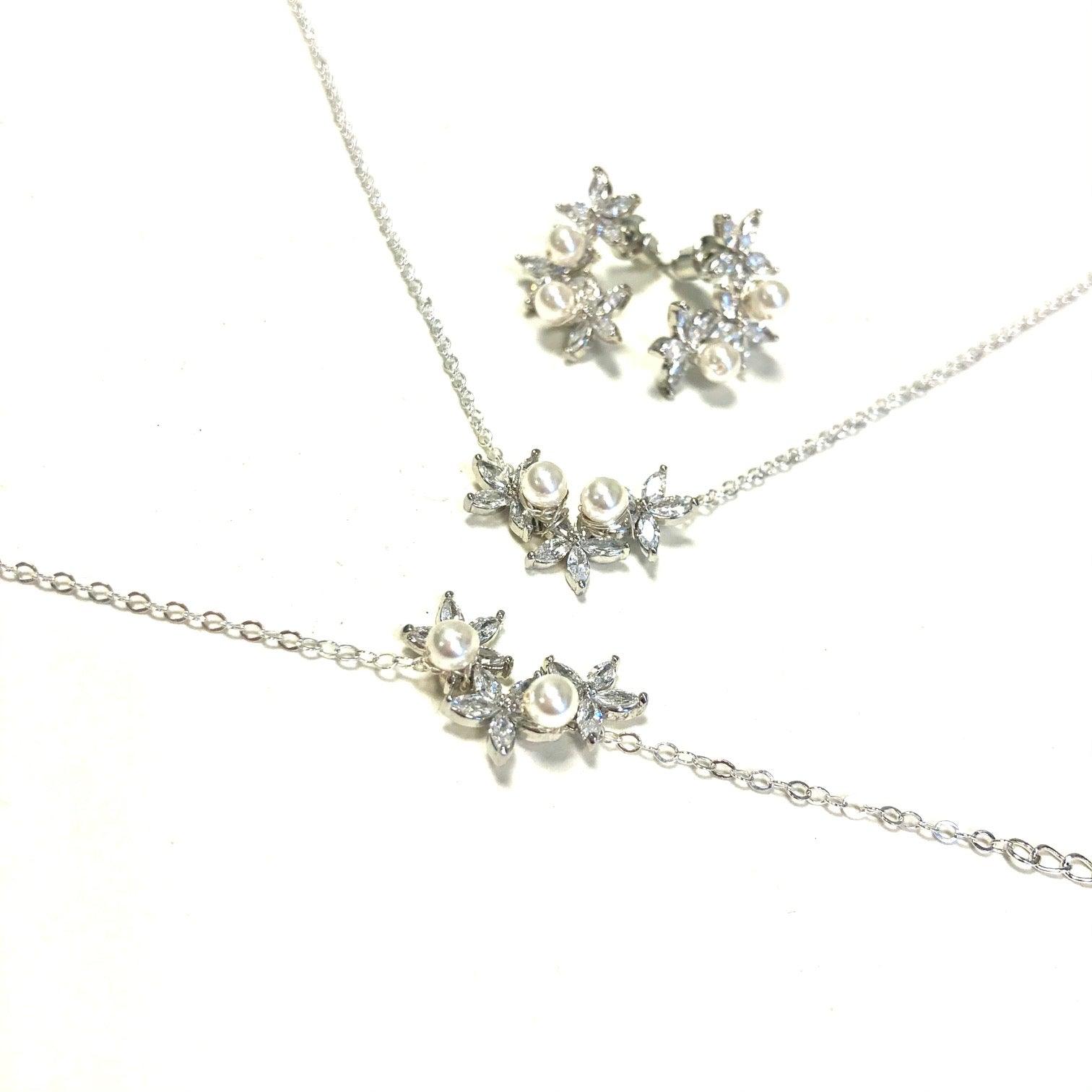 Wedding necklace foliage zircon and pearls
The wedding necklace from the Laura collection was entirely imagined and created by the designer, it is THE chic and bohemian bracelet of the season.
This necklace is made up of foliage in the shape of a zircon flower and 4mm white Swarovski pearls woven on the pendant, all mounted on a real silver chain, it will dress your neck on D-Day.
The Laura set: earrings + necklace + bracelet is available in our "Box and Set" category.
Our jewel will be delivered to you in its box and duffel to keep it preciously.
Handmade in Paris, this jewel is customizable in other pearl colors.
IMPORTANT
Please note the deadlines for making our jewelry according to the following:
ADD TO BASKET: Means that The tailoring time is 4 working days
PRE-ORDER: The production times are a maximum of 21 working days.
You can of course call us for an urgent order or to check if we do not have the jewel in our Showroom, the latter can be shipped within 48 working hours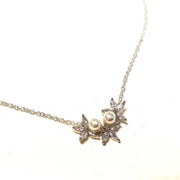 Wedding necklace foliage zircon and pearls