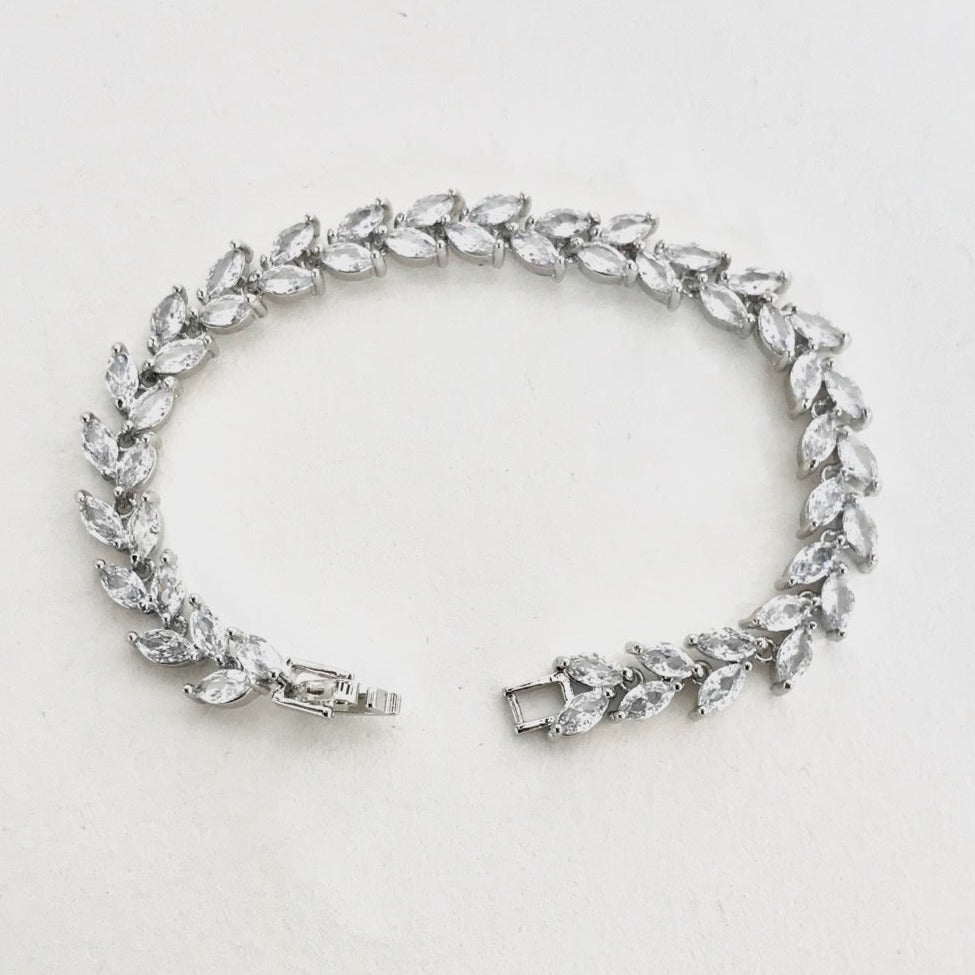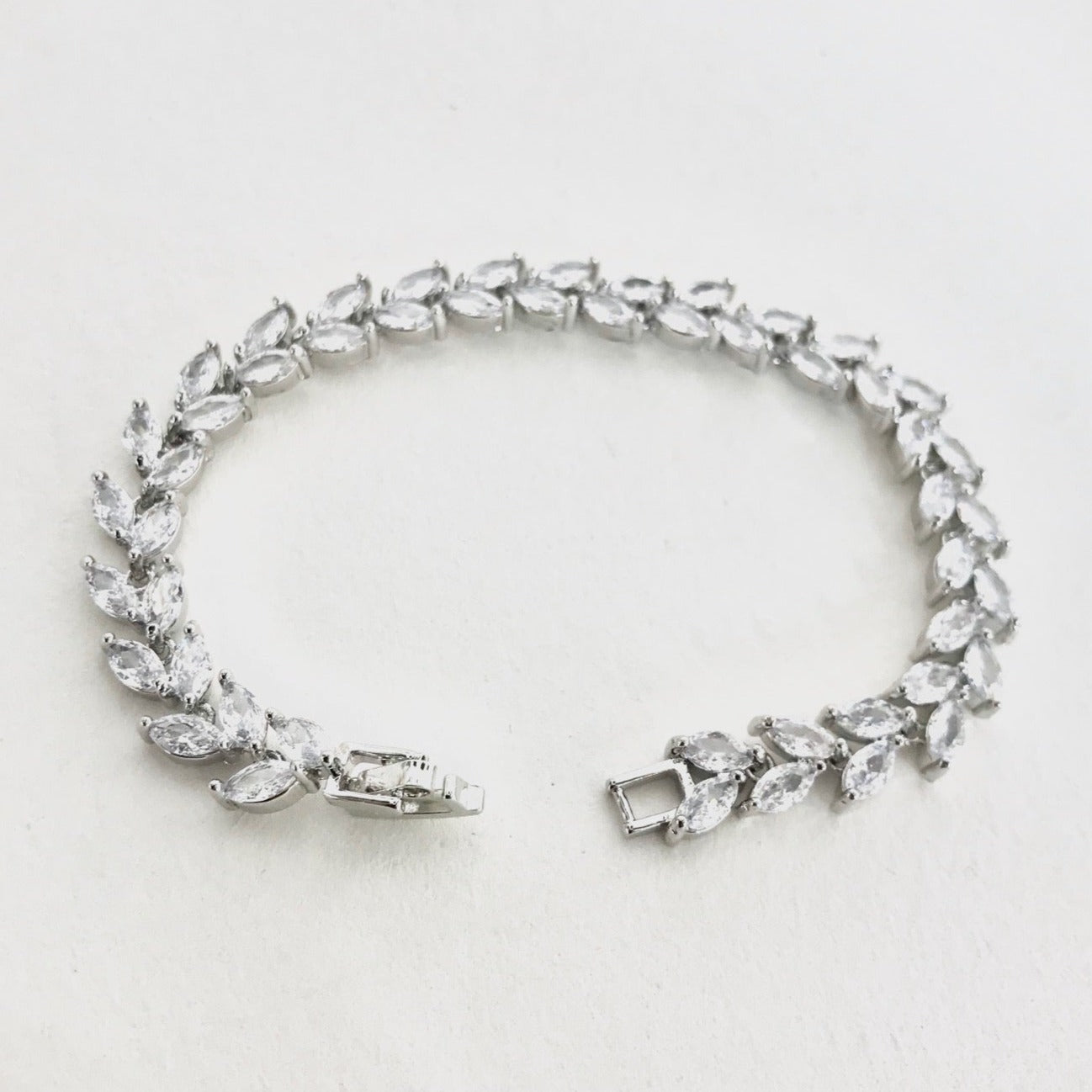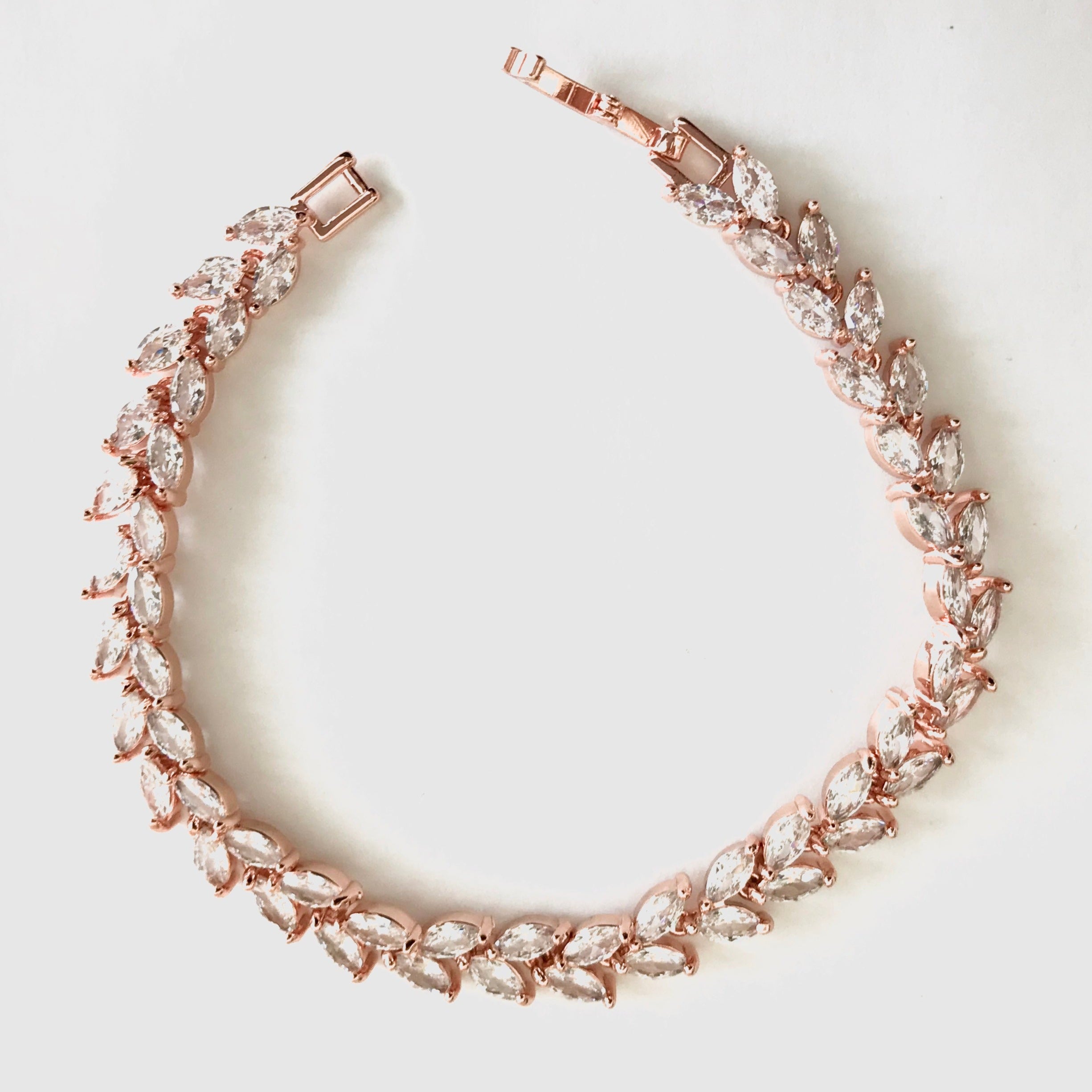 Gold Plated Foliage Zirconia Wedding Bracelet Custom Size
The Feuillage wedding bracelet is composed of a string of foliage in zirconia and a base in zirconium and white gold plating. It is a chic and timeless basic.
Perfect for small wrists.
The very chic foliage shape will delicately dress your wrist, it can be worn both on D-Day and everyday, which will accompany you everywhere.
It will be made to measure to fit you perfectly and will go perfectly with the foliage necklace and the buckles.
It is also available in yellow or pink gold plated.
Imagined and created in our Grand Paris workshop, this bracelet is made: a noble and precious material will be the ideal gift to offer or to treat yourself and can even delight your witnesses, friends...
If you want to make a change to the product, contact us via the custom creation section.
The deadline for making your bracelet is 3 working days and 21 working days in the event of a shortage of material.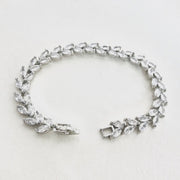 Gold Plated Foliage Zirconia Wedding Bracelet Custom Size