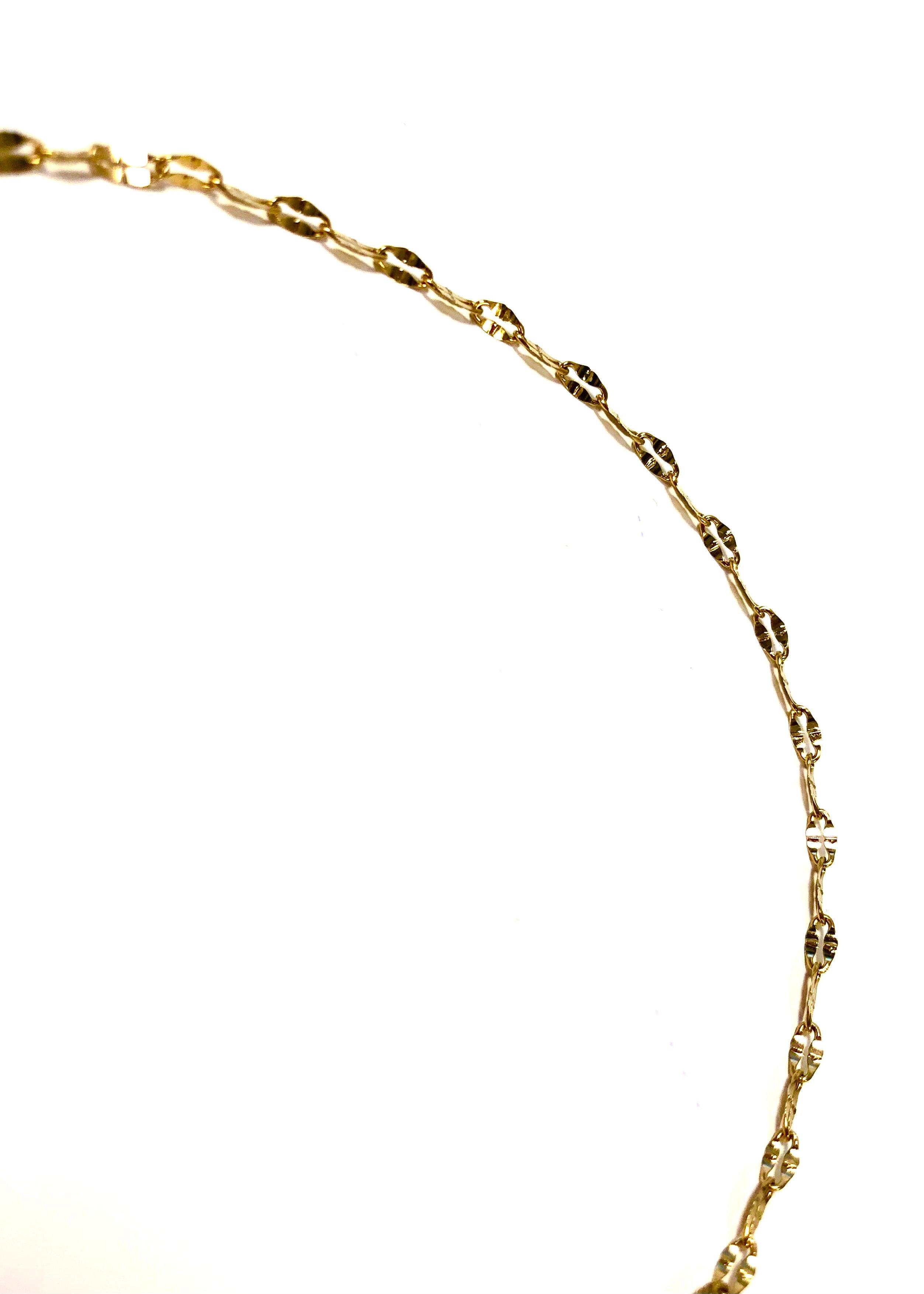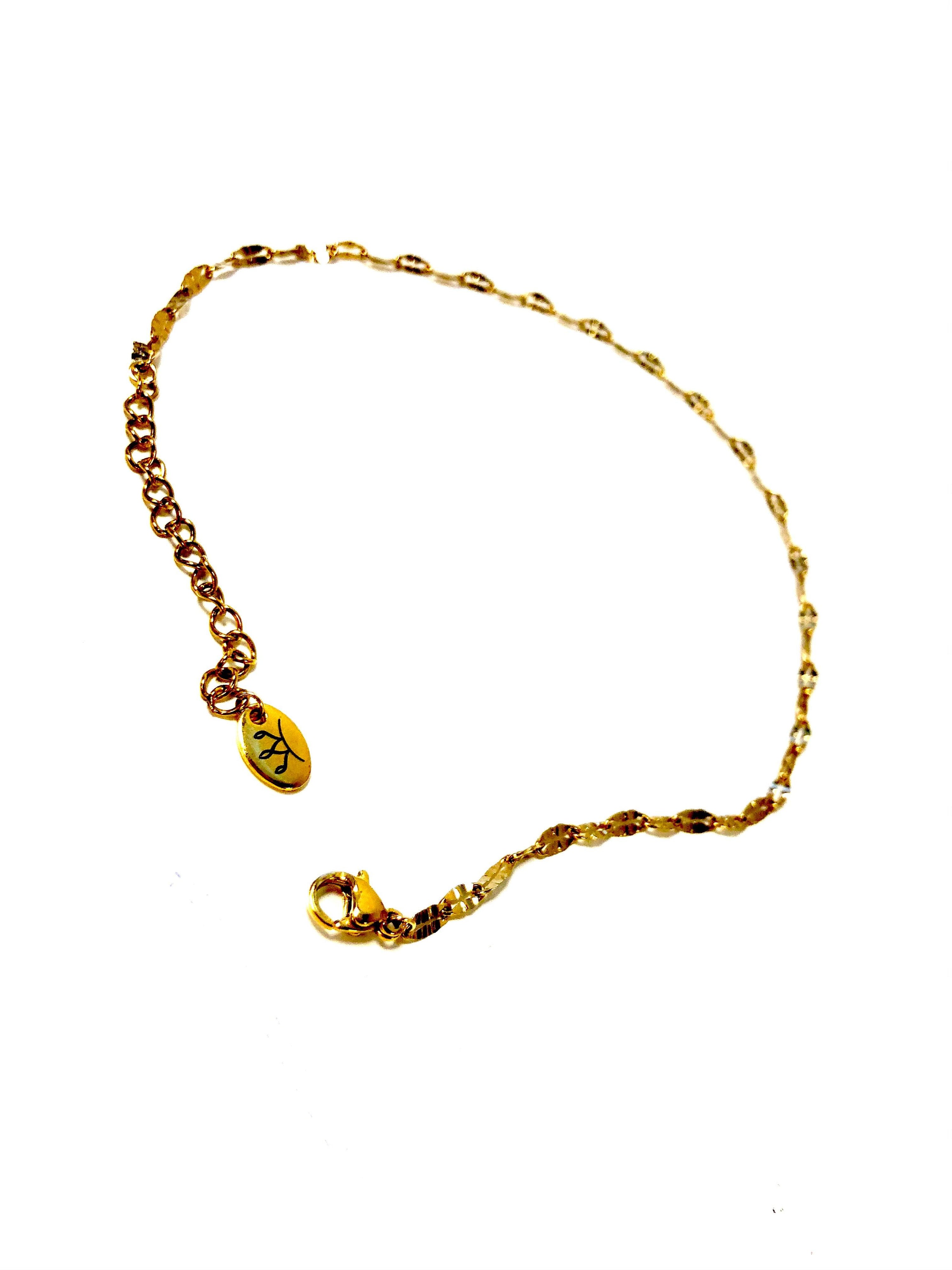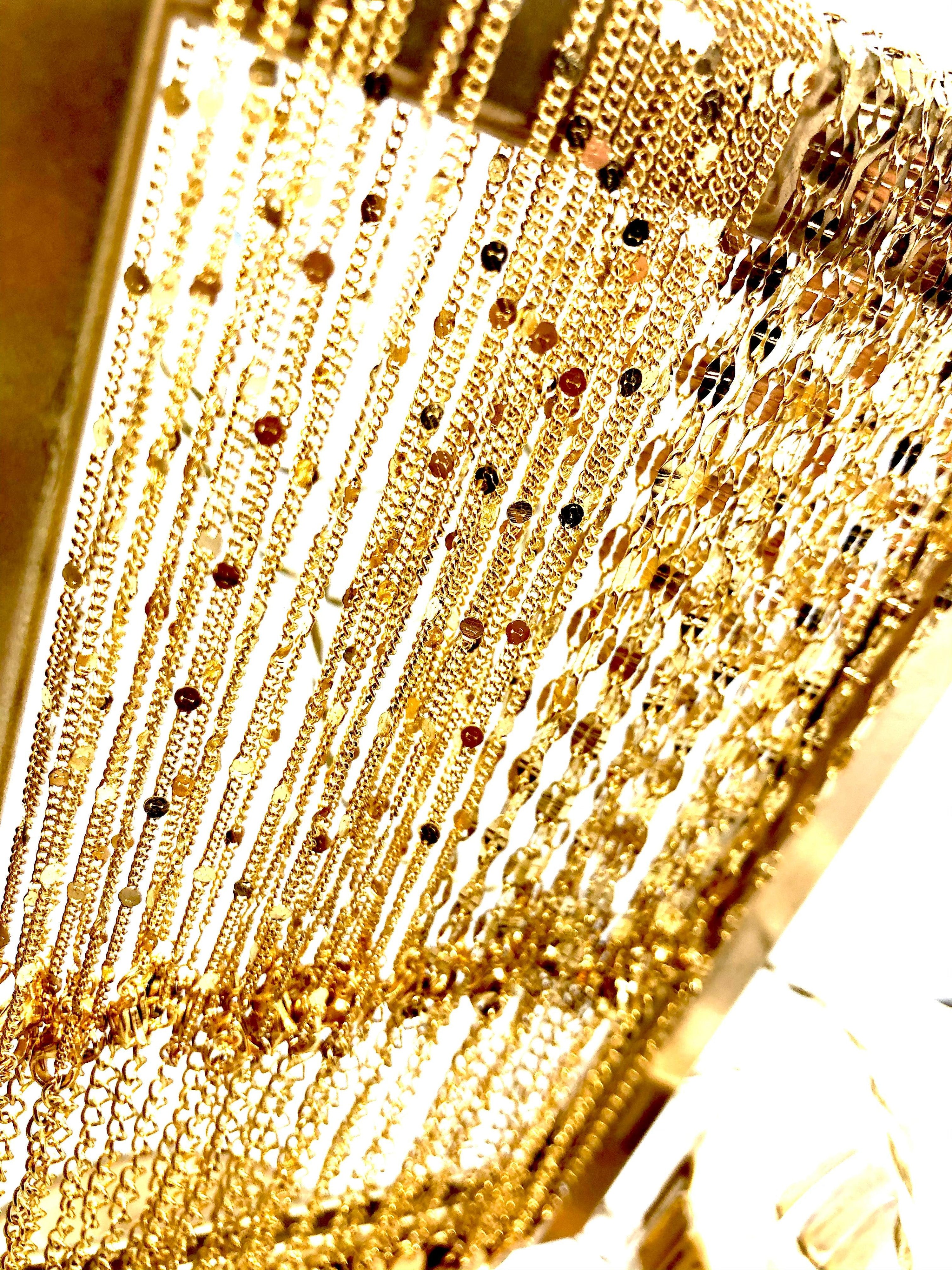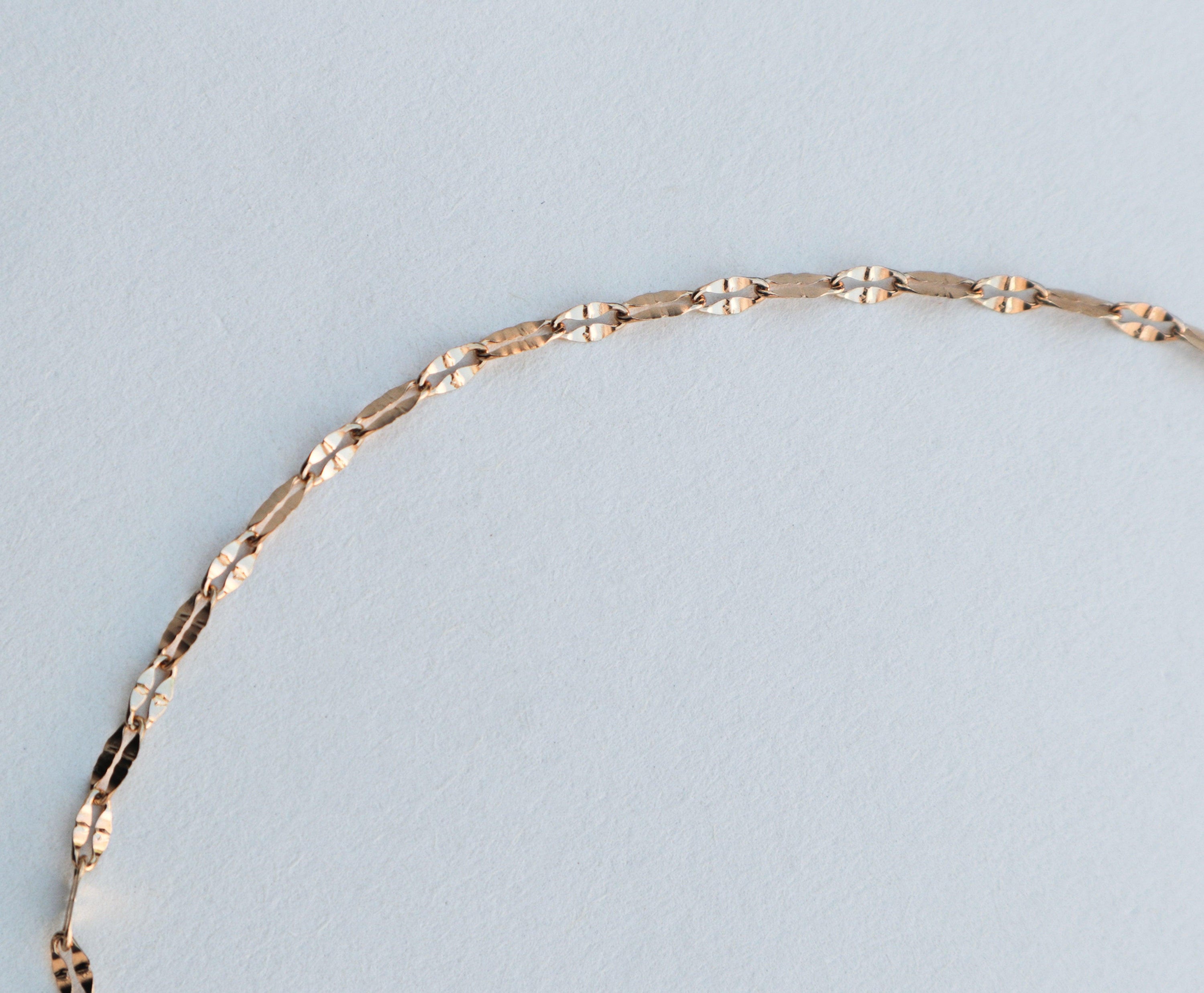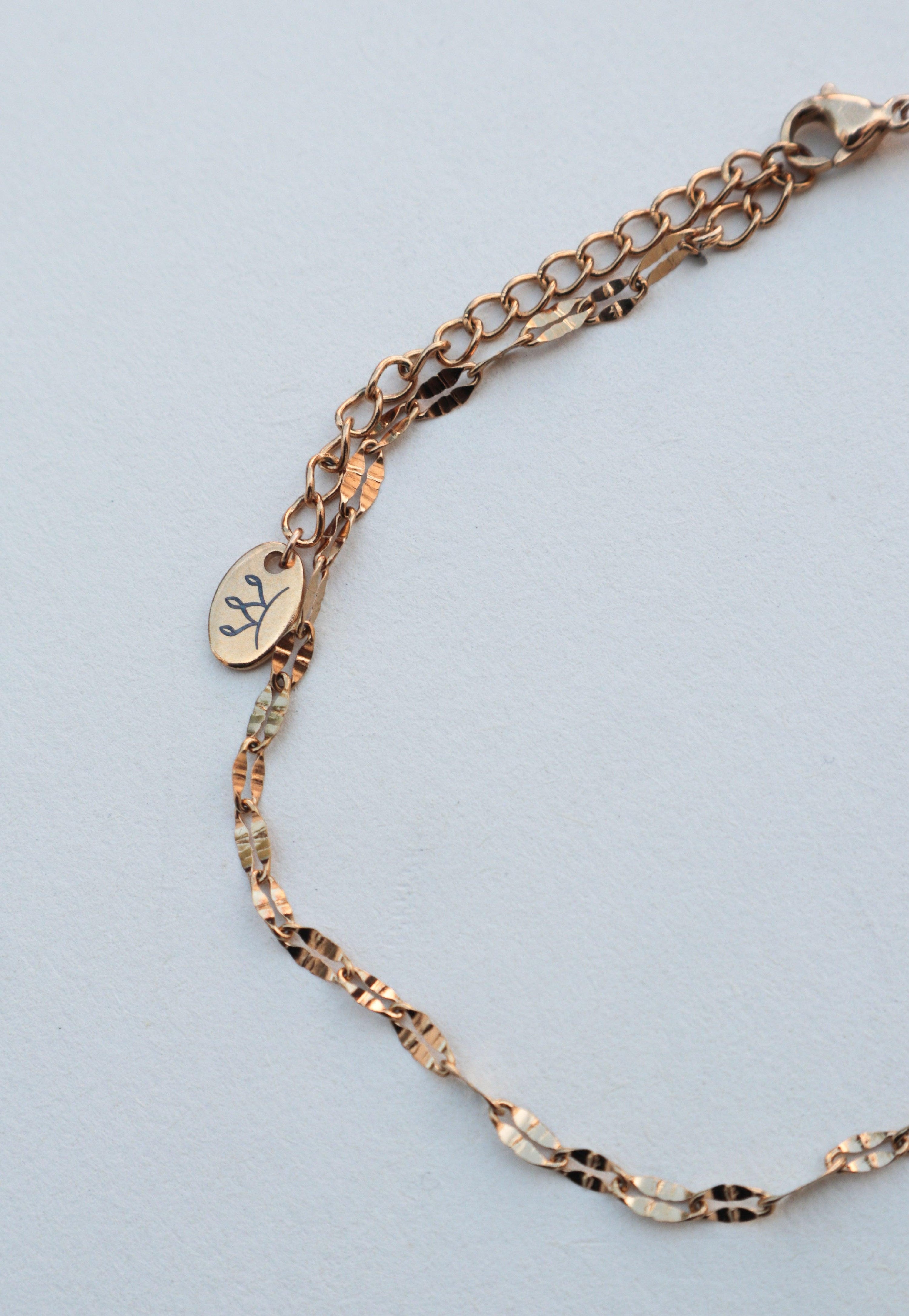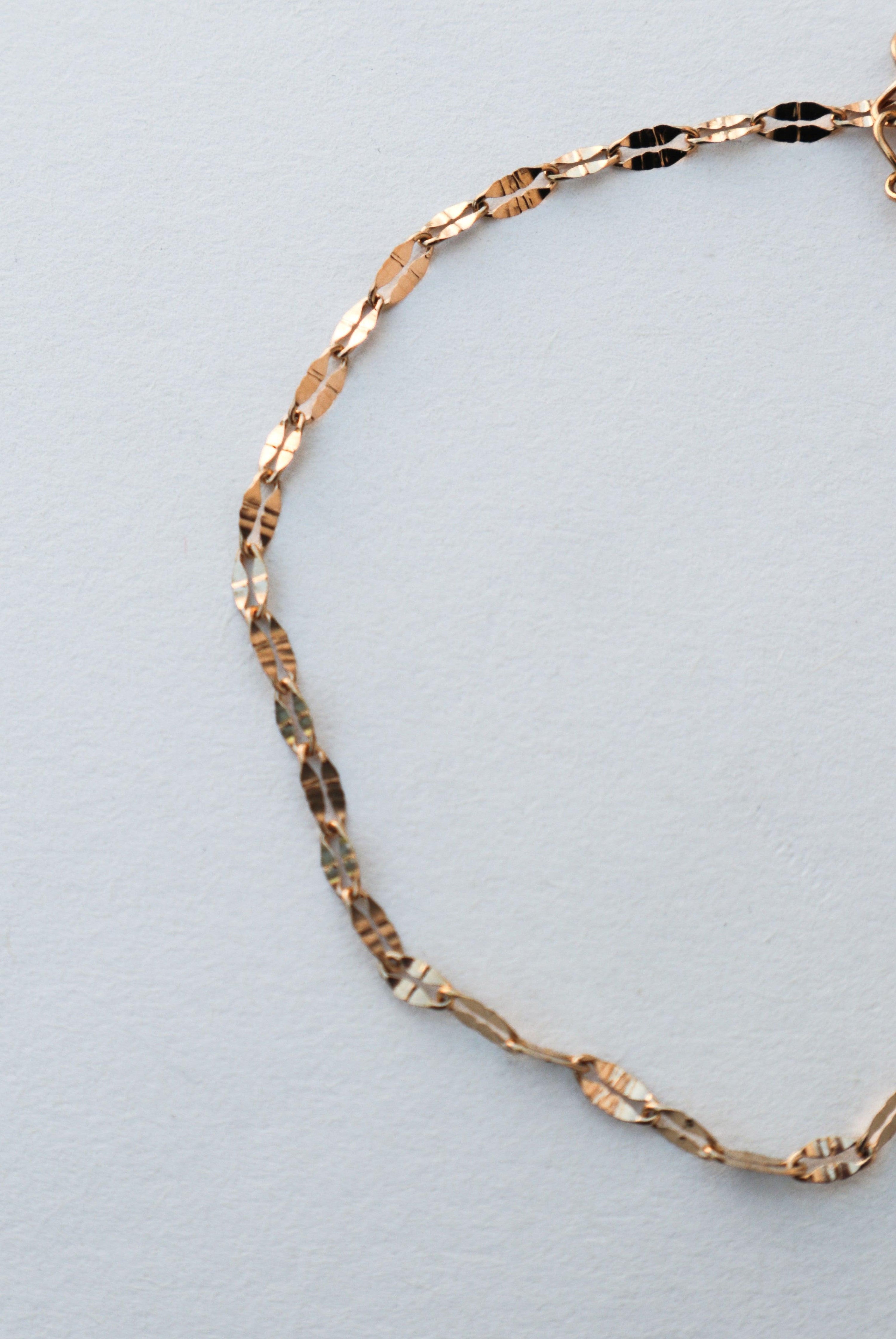 Golden ankle bracelet in stainless steel semi-twisted chain
Our collection of casual ankle bracelets is online, discover our all handmade creations, a golden stainless steel ankle bracelet in half twisted chain - half coffee bean.
Each ankle bracelet is inspired by a careful selection of exceptional chains then created in a unique way or in a very limited series: a rare and exceptional jewel, handmade in Paris.
The bracelet has an extender and the brand logo to identify the brand's jewelry.
Made in Paris with love: design by Le Temps d'une Walima®
Golden ankle bracelet in stainless steel semi-twisted chain