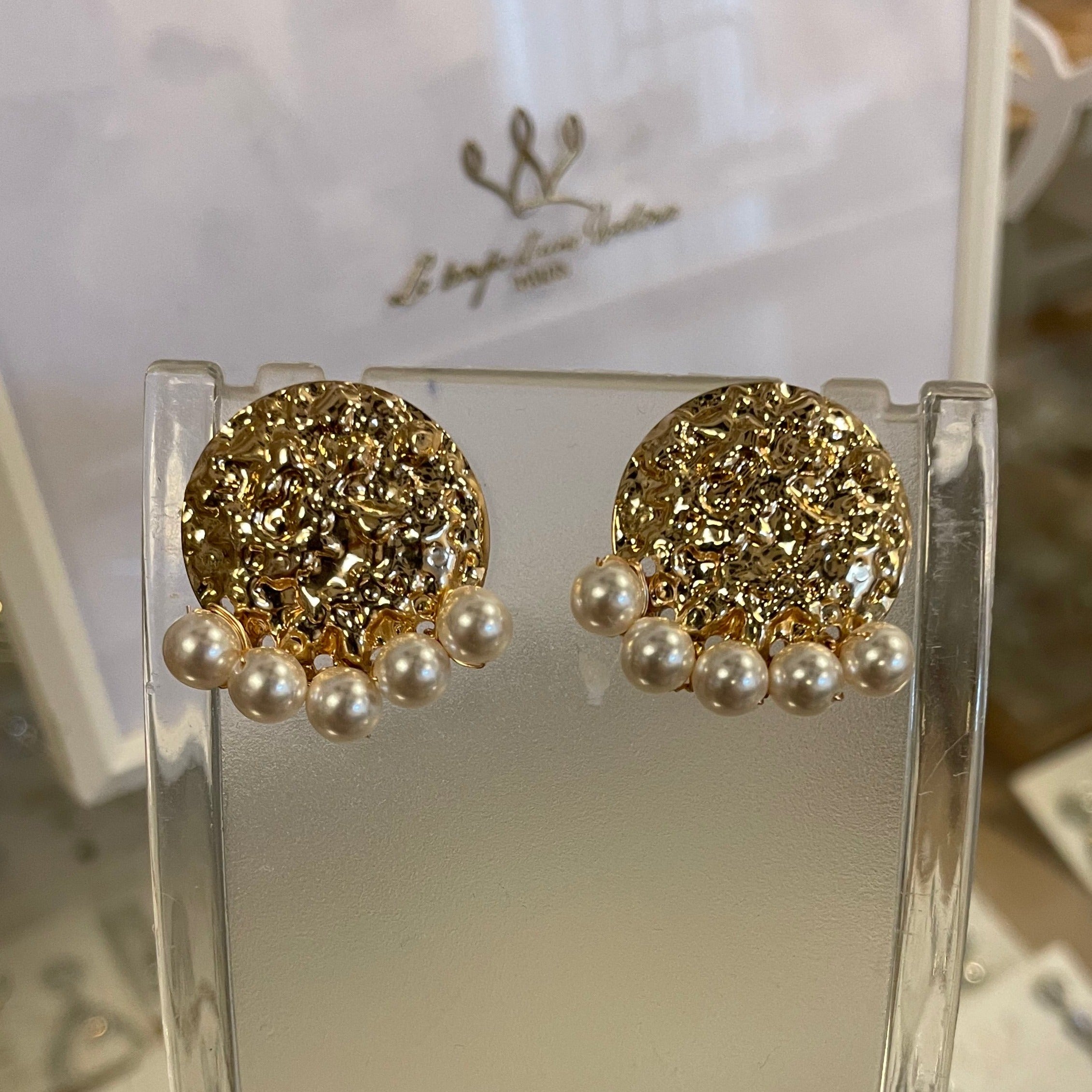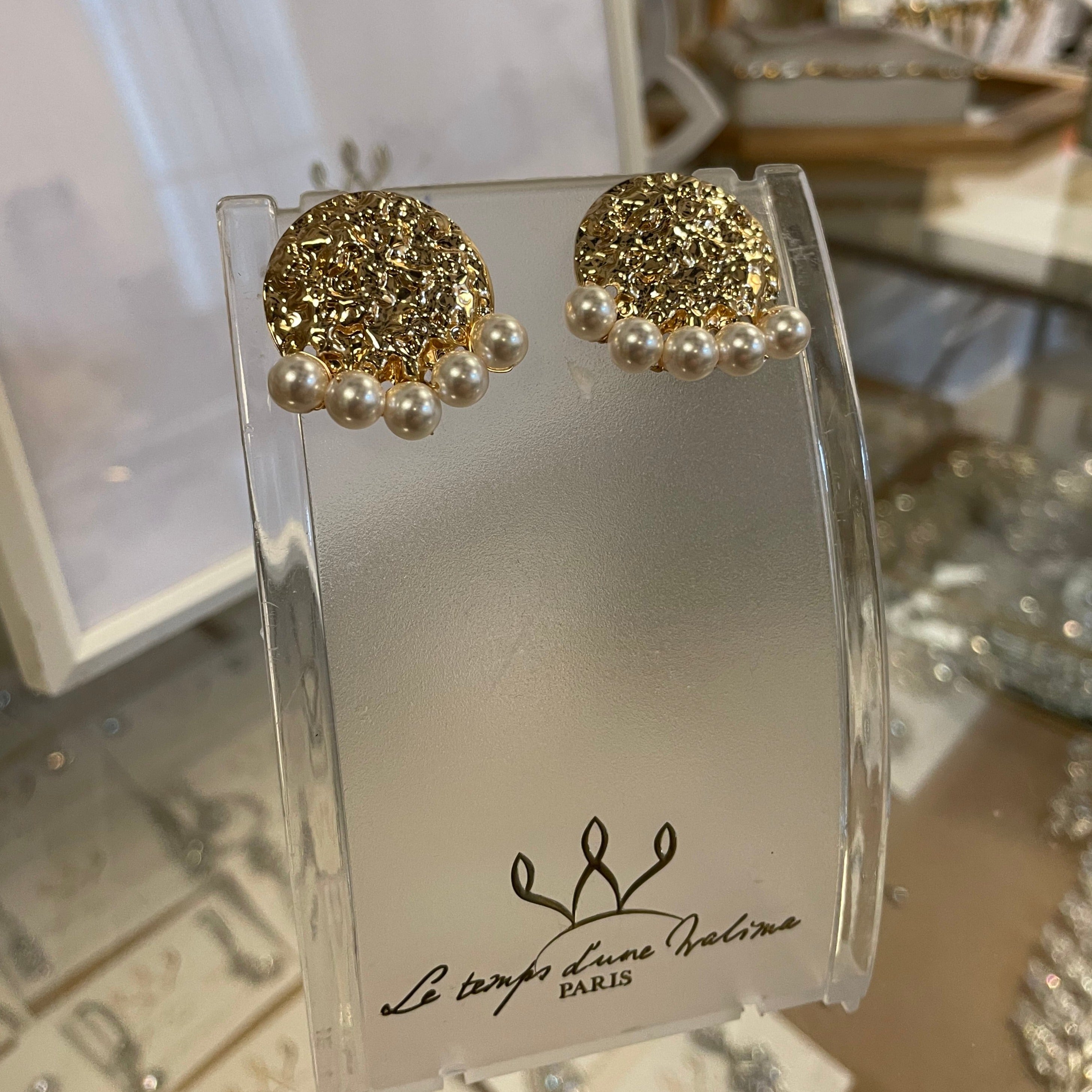 Zina collection stainless steel earrings
Our collection of casual earrings is finally online, discover our Round model: a handmade creation, composed of a round warped base in golden stainless steel and white Swarovski pearls woven with a plated brass wire. gold .
Each pair has been created uniquely or in a very limited series: a rare and exceptional jewel, handmade in Paris
The loops are 3.5cm in diameter.
Made in Paris with love: design by Le Temps d'une Walima®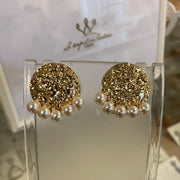 Zina collection stainless steel earrings