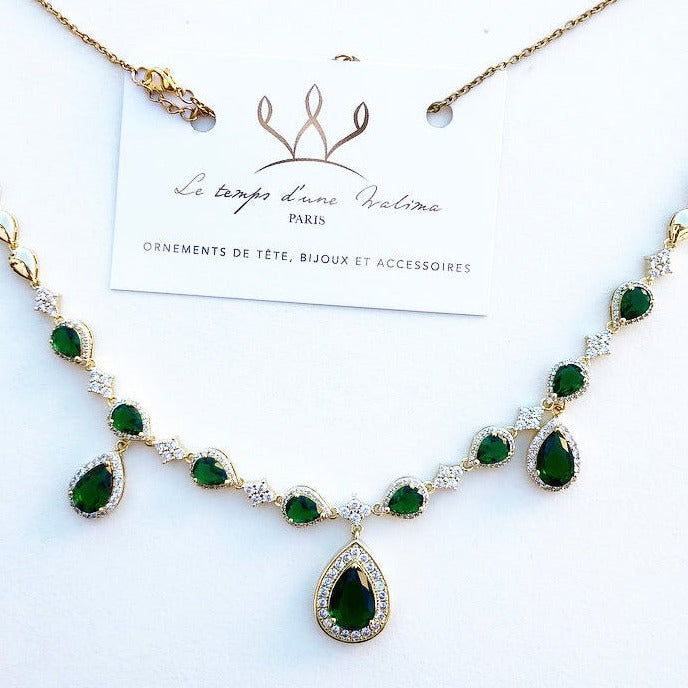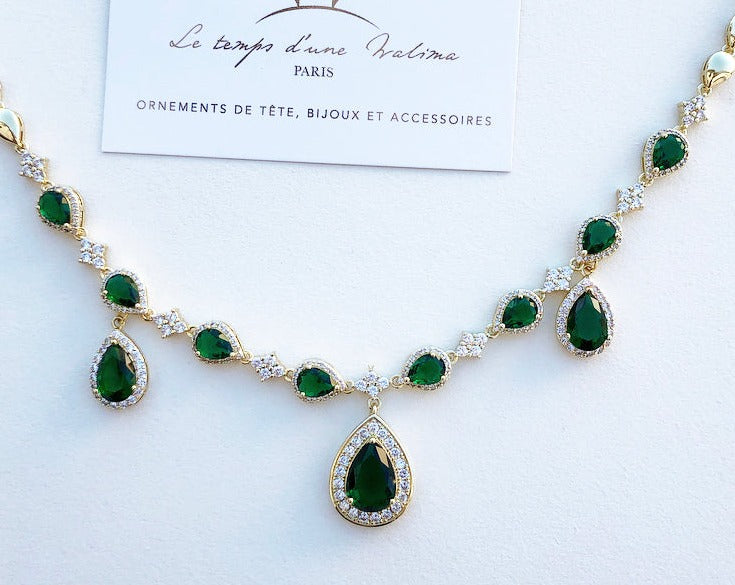 Emerald green and yellow gold plated oriental wedding forehead jewelry
Discover our Oriental wedding forehead jewelry in emerald green zirconia and yellow gold plated from the Henna Time collection: in yellow gold plated and emerald green zirconia that will sublimate your outfit.
This forehead jewel also called "Ras jbin" in Arabic can also be worn as a necklace thanks to a system of rings placed at different places in the chain.
Why not for your emerald green and gold kaftan for the henna ceremony or for a retro and vintage style with another outfit or even for everyday life
Our creation is composed of a row of fine drops and 3 pendants in yellow gold plated and a drop in yellow gold plated and emerald green zirconia.
If you want to remove pendants send us an email for customization.
IMPORTANT
Please note the deadlines for making our jewelry according to the following:
ADD TO CART: Means Tailoring times are 6-8 days
PRE-ORDER: The production times are a maximum of 21 working days.
You can of course call us for an urgent order or to check if we do not have the jewel in our Showroom, the latter can be shipped within 48 working hours
Each jewel is handmade in our Grand Paris workshop, which is why they are all modifiable.
Also find The Henna Time adornment composed of other jewels in the adornment section of the site to complete with why not our emerald green and gold Tasnim tiara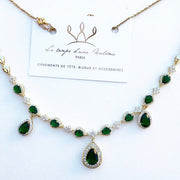 Emerald green and yellow gold plated oriental wedding forehead jewelry