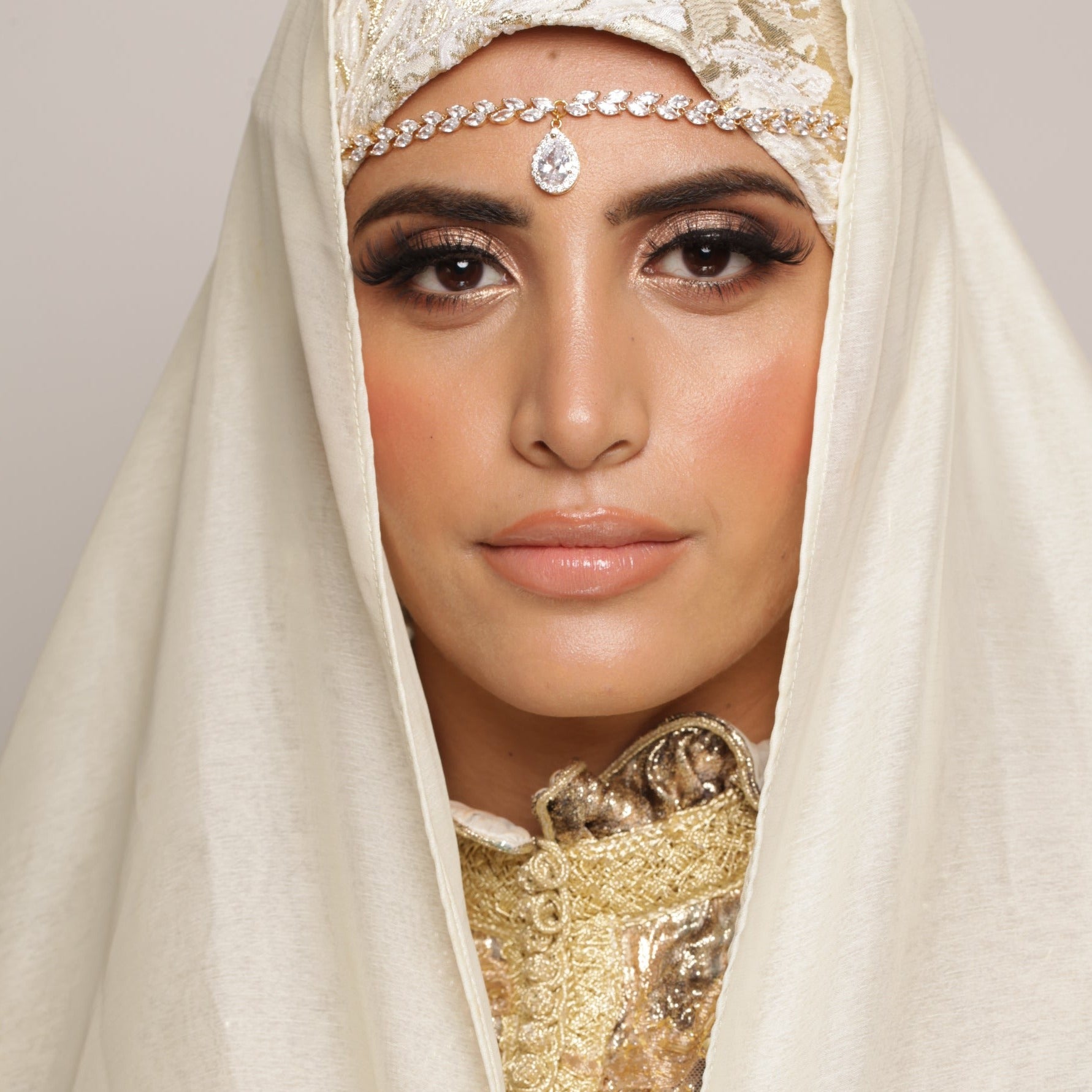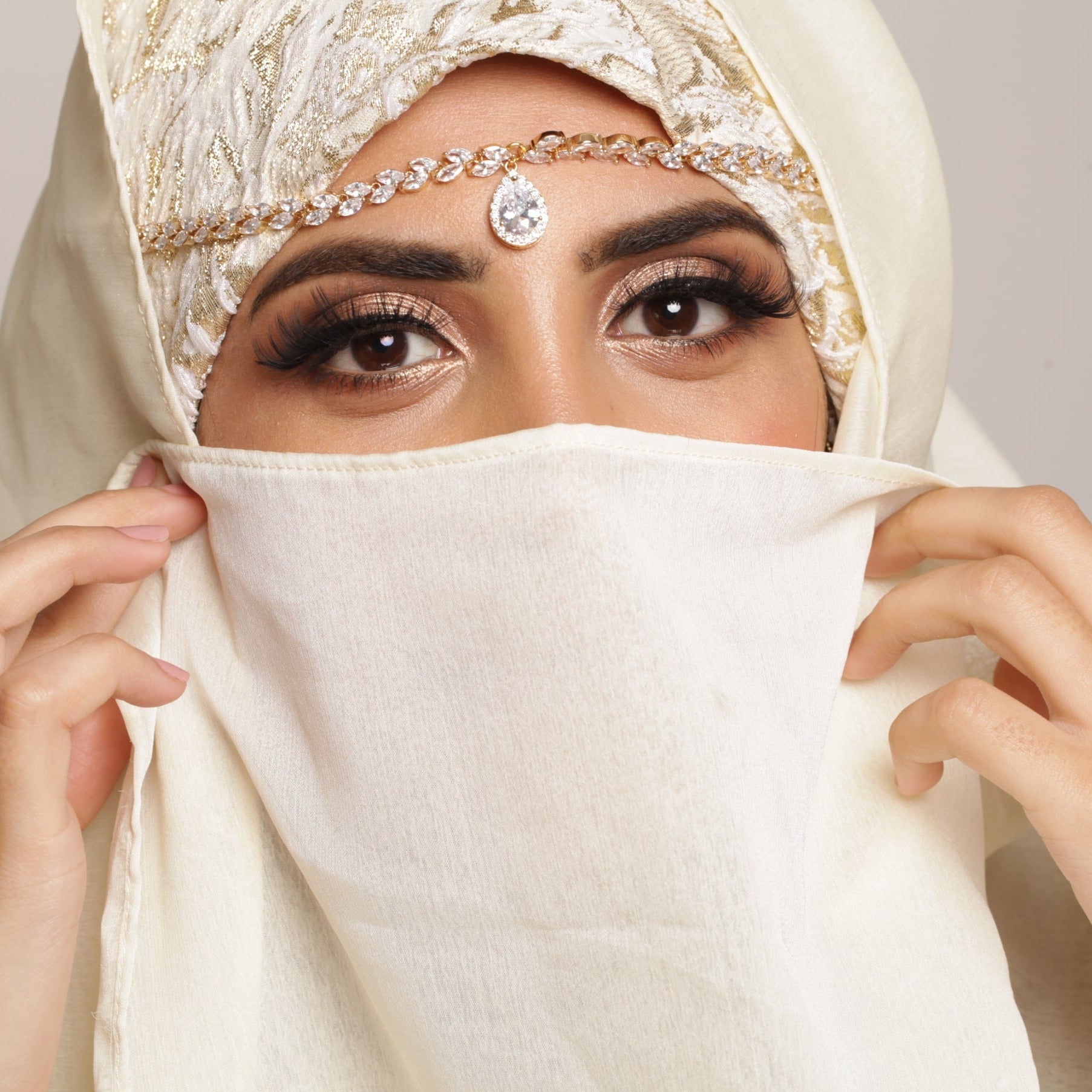 Oriental wedding forehead jewelry for Karakou or Caftan
Our creation is a revisit of the traditional oriental forehead jewel combining modernity and style with this very Beldi and traditional side. It is the perfect oriental wedding headpiece to dress up your Karakou reminiscent of the famous Khit Rouh in a single drop version, or to dress up your Caftan or even for your Keswa if your outfit is Tunisian.
It attaches around the head and can be worn as a necklace thanks to its extension and closing chain.
It is worn on hair, turban or veil.
This oriental wedding forehead jewel is in yellow, pink or white gold plated and set with zirconia with 1 drop in gold plated. This model is a registered design of the brand: a revisit of the traditional Algerian jewel that one wears with his traditional outfit.
It also exists in 3 gildings: white, pink or yellow gold plated and also in a 3-drop version.
IMPORTANT
Please note the deadlines for making our jewelry according to the following:
ADD TO CART: Means Tailoring times are 6-8 days
PRE-ORDER: The production times are a maximum of 21 working days.
You can of course call us for an urgent order or to check if we do not have the jewel in our Showroom, the latter can be shipped within 48 working hours
This traditional jewelry entirely handmade in our Parisian workshop
The forehead jewel is sold alone but it will go perfectly with the essential earrings, leaf to match in order to compose an adornment.

This traditional wedding forehead jewelry is entirely handmade in our Parisian workshop, so it is on pre-order and the production time is 15 working days (to be confirmed by calling us or sending an email)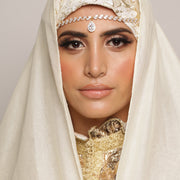 Oriental wedding forehead jewelry for Karakou or Caftan