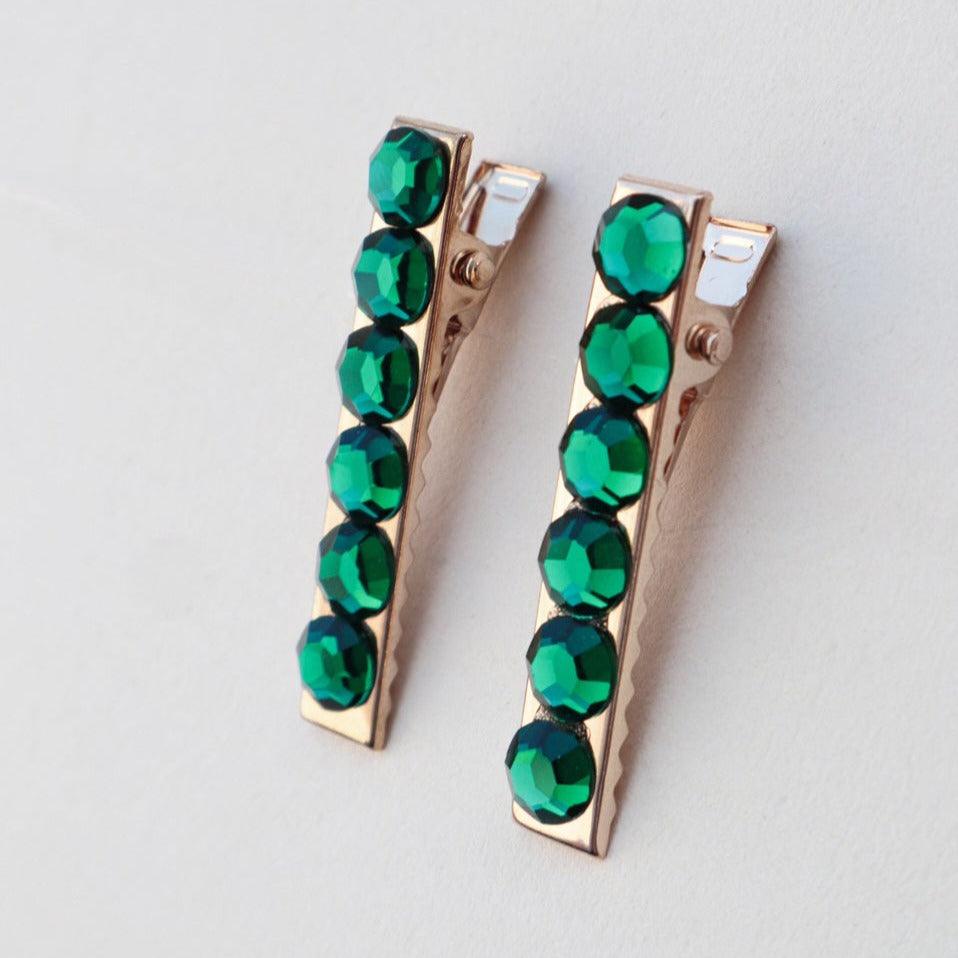 Handmade hair clips in Swarovski Emeralds
Our collection of trendy barrettes is online, discover our handmade creations.
It will be perfect for hair and veil or turban.
The bar of the golden brand is adorned with Swarovski ® rhinestones 6mm in diameter emerald green. Each barrette is handmade and has been adorned by hand.
Each of the barrettes has been created in a unique way and in a very limited series: a rare and exceptional jewel, handmade in Paris
Barrettes are made for hair and veil.
Made in Paris with love: design by Le Temps d'une Walima®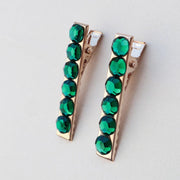 Handmade hair clips in Swarovski Emeralds